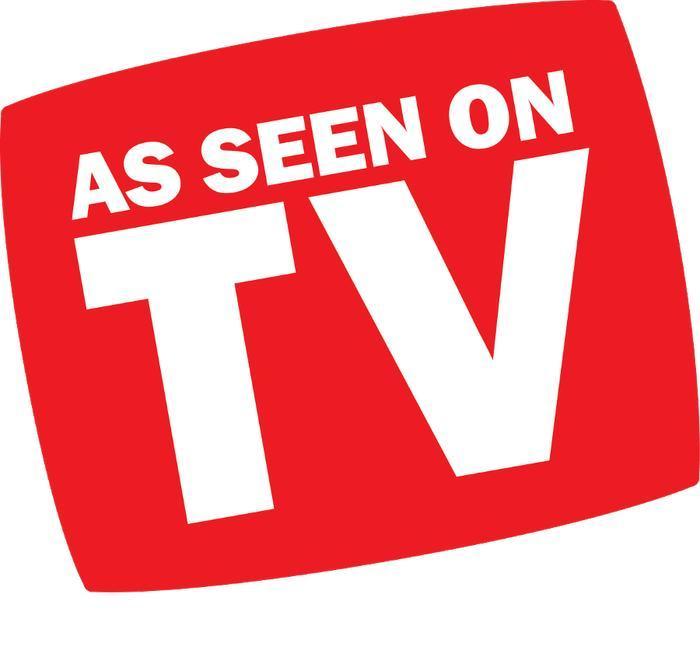 If you watch any television at all, you're probably familiar with those commercials hawking amazing "As Seen on TV" products, almost always sold by the New Jersey-based company Telebrands.
But this week, on Aug. 13, New Jersey's Attorney General and Division of Consumer Affairs jointly filed a complaint against Telebrands, alleging that the company "violated the Consumer Fraud Act through its practice of aggressively upselling products through its automated phone system and websites, failing to provide means for consumers to opt out of the ordering process, shipping and billing for products not ordered by consumers, and using misleading advertisements, among other violations."
In other words, the authorities say, if you tried to buy only one item from Telebrands you often found yourself billed for several, with no means of cancelling the order. This all sounds very similar to complaints we've collected from our own readers who ordered things from Telebrands.
A week before New Jersey authorities made their announcement about Telebrands, James from Oregon wrote:
First off, the entire order process was automated, which I actually prefer! So far, so good. My order was placed, but I had to begin navigating a lengthy labyrinth of 'But wait, we have more deals for you!' …. 'BUT WAIT, for only ** more you get freeeeeeee shipping AND MOOOOORE' …. 'BUT WAIT!!!!! For only X more dollars, we will throw in a $40 gift card to Walmart AND a $15 rewards to Telebrands!...'"
Guaranteed ... sort of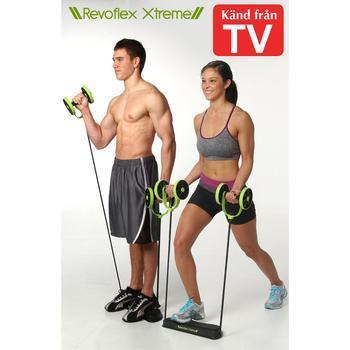 James finally navigated the labyrinth and placed his order — in early January. His shipment didn't arrive until mid-May, and he discovered the product wasn't as great as the advertising made it seem. Luckily, Telebrands offers a 100% satisfaction money-back guarantee — except, James said, this only applies within 30 days of placing your order, and he didn't receive his until two months after the guarantee window had already closed. No refund for James.
But at least he got a $40 Walmart card and $15 Telebrands voucher, right?
"I examined the gift card that came in the box for the $40 to Walmart. It tells me I'm actually signing up to be eligible to possibly receive a gift card at the cost of $15.99 a month. No thanks, but I was charged for it anyways. How about this voucher for $15 for Telebrands? Seems legit so far when entering the code. All of a sudden, it gives me an error message saying it's expired?! It doesn't expire till August 8th! I call customer service, no answer, call again, no answer...."
You don't need a mathematician to figure out that paying $16 per month to "possibly" receive a $40 gift card is a very bad deal. It sounds as though Telebrands had enrolled James in their "Everyday Family Savings" program or something similar.
New Jersey authorities mentioned this program in their Aug. 13 report. When the Attorney General's office and Division of Consumer Affairs investigated Telebrands, they had staff members go "undercover" placing phone and online orders for various Telebrands products. Here's what happened when a DCA staffer tried ordering a "Pocket Hose":
… the Telebrands IVR System requested that the Division of Consumer Affairs investigator provide an email address. Two days later, the Division investigator received an email under the heading of "Welcome to Everyday Family Savings" which stated that he would be enrolled in the "Everyday Family Savings" program at a cost of $19.95, which would automatically renew each month unless he called that day to cancel. During the order of the Pocket Hose, Telebrands did not disclose to the Division investigator that he was being enrolled in the "Everyday Family Savings" program.
More like a sprinkler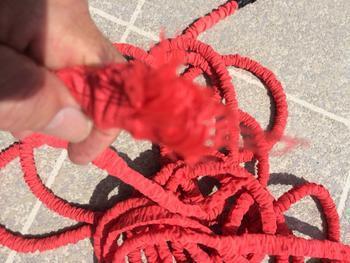 Some of our readers also tried buying Pocket Hoses as well, and were not impressed with their quality. Sherrill from Texas said this in July 2013: "Hose started leaking within a couple of days. It was more like a sprinkler than a watering hose. Now today while putting leaking part of hose in flower bed, the hose got a big bubble on it and blew up. Horrible product."
The same month, Susie in Indiana told us this: "We purchased two Pocket Expandable Hoses in April 2013. We expected the hoses to last more than two months. We had other hoses that lasted years. While they did expand and retract, both hoses' external material ripped away from the nozzle and the rubber internal hose developed a large bubble and burst on both hoses. Both hoses also could not be tightly attached to the spigot."
Luckily, Susie bought her hose in a retail store rather than ordering direct from Telebrands, so she was able to return it for a full refund. Even so, she warned: "We were very disappointed in this product, would not purchase in the future, and would not recommend to others."
Susie's story likely would've had a less-happy ending had she ordered the hose directly from the Telebrands website or phone number. New Jersey's Office of the Attorney General says that Telebrands operates like this:
The state's complaint alleges that consumers calling the company's toll-free numbers were generally connected to the Telebrands Interactive Voice Response (IVR) System, an automated phone ordering system, rather than a live customer service representative. The state's complaint further alleges that through its Telebrands IVR System, the company subjected consumers to a lengthy ordering process, sometimes lasting over half an hour; offered additional products, yet failed to provide a mechanism to decline the offer; aggressively solicited orders for additional products (e.g., during undercover Instabulb purchase, soliciting for at least seven additional products); failed to provide consumers with an opportunity to confirm the merchandise order prior to authorizing charges; charged and shipped additional merchandise that the consumers declined to purchase while placing an order [and] …. failed to provide consumers with the opportunity to edit their virtual "shopping cart," thus resulting in consumers' ordering products they neither intended nor wanted to order ….
"Failed to provide consumers with the total cost of their orders?" Yeah, James from Oregon complained about that too: "The bill in the box tells me I was charged $58 for the order. Which confuses me that $70 was taken for the order (especially since shipping and processing was free)."
Honest mistake?
Tina from Illinois told us of similar problems back in April – although Tina chalked it up to an honest mistake, rather than a deliberate policy as the New Jersey authorities later alleged:
I ordered from this company for a product that they advertise. Due to some computer/internet issues, there were multiple orders placed for the one item when I only wanted one. I called the customer service number immediately after I realized the error and was "guaranteed" that I would only get ONE item and not multiple - this was Saturday. On Monday I saw that there were still 3 of the same product under different order numbers being ready to process. I called again to the customer service number. …

Today my charge card was charged for three of the same item. …
Such complaints have been going back for years. In 2011, Daryel from Detroit wrote us with a complaint that sounds almost exactly identical to what New Jersey's attorney general alleged three years later:
I ordered an Aluma Wallet and because of the way it is represented online, it is totally confusing and I ended up with 5 wallets instead of 2. Of course none of this showed up until the item was ordered. There was no preview.…
Daryel spent the next couple days making phone calls, waiting on hold and collecting verbal assurances that he would only receive and be charged for two wallets, not five. And, to make a long story short: despite multiple promises that his order was put on hold and he'd never ever be charged for more than two wallets, he was charged for five anyway. After giving the long version of his story, he summarized its high points by saying:
I am officially disputing this order because:

1. I was misled by the online advertisement as to how many I ordered.

2. They told me the order was on hold and it wasn't (in fairness to them, one person said it wasn't a guarantee) but they play with your mind or at least their people are trained to.

3. I was told it was being processed and could not be cancelled then told it was already shipped.

4. The total of what I ordered was supposed to be one wallet for $10.99 upgrade the order to a higher quality wallet for 15.98 plus a free one for only $4.99 shipping. The total was supposed to be $20.98 and not $59.20.
The New Jersey AG and Division of Consumer Affairs say that any consumers who think they have been scammed by Telebrands can file a complain with the State Division of Consumer Affairs by calling 1-800-242-5846 (toll free within New Jersey) or 973-504-6200 if out of state.