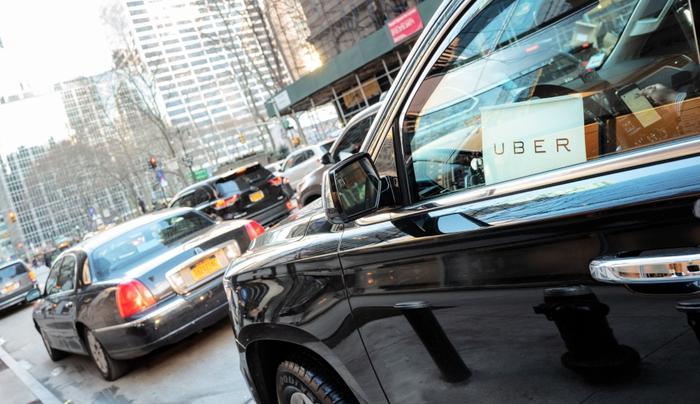 Uber is facing a $642 million charge from New Jersey's labor department for overdue unemployment and disability insurance taxes covering the past four years, Bloomberg Law reported Thursday. 
The state's labor department accuses the ride-hailing firm of misclassifying its employees as independent contractors and says Uber and its Rasier subsidiary should have to pay several years' worth of taxes, interest, and penalties.  
Uber has argued that it correctly classifies its drivers as gig workers despite efforts from lawmakers to have ride-hailing drivers classified as employees who receive protections like minimum wage, overtime, paid parental leave, and workers' compensation. 
New Jersey's labor department told Uber it owes $523 million in overdue taxes from the last four years. The company is also facing fines and interest totaling $119 million.
Uber plans to contest
In a statement, Uber said it intends to challenge the state's "preliminary but incorrect determination." It added that it continues to believe its drivers are independent contractors "in New Jersey and elsewhere." 
The company has previously argued that reclassifying its drivers as employees would limit their flexibility to set their own hours. Meanwhile, critics of the classification have pointed out that many Uber drivers rely on their driving job as their only source of income and should therefore be treated like employees. 
Uber has claimed that it is a technology platform, not a transportation business. For this reason, the company believes it could pass the legal "ABC" test to determine if people are contractors. However, New Jersey has its own version of the test to determine if someone is an independent contractor, and it's among the strictest in the country. 
The New York Taxi Workers Alliance, which has long supported measures to increase driver fairness, hailed the state's findings as a victory. 
"This would be life-changing for thousands of drivers, to know that they will be earning at least the minimum wage," Bhairavi Desai, founder of The New York Taxi Workers Alliance, told Bloomberg Law. "The companies being required to pay into the unemployment insurance fund will mean that they can't just toss drivers off the app."