---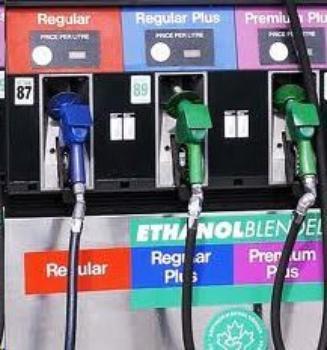 You ever feel like you were just flying down the road? That might be understandable had you filled up at at six New Jersey gas stations.
State Attorney General Jeffrey S. Chiesa and the Division of Consumer Affairs have filed suit against six gas stations, their parent company, and two fuel distribution firms, after the stations allegedly sold aviation fuel during a three-day period in December to consumers who thought they were filling their cars with ordinary, unleaded motor fuel.
"We allege that these gas stations clearly knew, or should have known, they were selling aviation fuel that contains toxic lead, while advertising it as unleaded gasoline for motorists," Chiesa said. "We will pursue restitution for any consumer, if it is demonstrated that this aviation fuel damaged their vehicles. Just as importantly, we are holding these gas stations and the distributors responsible for their alleged, unlawful deception and potential harm to the public."
Damage to cars possible
The gas stations -- in Mercer, Monmouth, Somerset and Union counties -- allegedly received a total of nearly 65,000 gallons of 100 octane aviation gasoline, or avgas, from a fuel distributor, between December 6 and December 7, 2012. Avgas is used to power piston-engined aircraft. Unlike motor fuel, it contains tetraethyl lead, a toxic substance that can damage cars' catalytic converters and oxygen sensors.
Defendants are Pasmel Property, Inc., of Freehold, and six Pasmel-owned gas stations: Daninka, in North Plainfield; Express Fuel, in Trenton; Keyport Delta; Manasquan Lukoil; Lawrenceville Lukoil; and Scotch Plains Lukoil.
The also names Brooklyn-based Zephyr Oil, a fuel distributor, and Pittsgrove-based Lee Transport, a fuel transporter, as defendants.
Multiple violations
Between December 6 and December 8, the gas stations allegedly advertised the avgas to consumers as unleaded regular, plus, or premium motor fuel. The state claims consumers unknowingly purchased the avgas and faced a potential risk of significant problems with their vehicles.
Such conduct allegedly constitutes multiple violations of New Jersey's Consumer Fraud Act, Motor Fuels Act, Weights and Measures Act, Motor Fuels Regulations, and Advertising Regulations, as well as the Federal Clean Air Act.
Additionally, the State charges that Zephyr Oil and Lee Transport violated the Consumer Fraud Act by selling and/or distributing leaded aviation fuel that they knew, or should have known, would be advertised and sold to consumers as unleaded motor fuel.
"Any consumers who believe they purchased fuel from these six gas stations between December 6 and December 8 is urged to call the Division of Consumer Affairs at 800-242-5846, especially if you believe your vehicle may have been damaged as a result," said Eric T. Kanefsky, director of the Division of Consumer Affairs.
Should have known
The lawsuit maintains that on December 4, Zephyr Oil purchased approximately 73,000 gallons of avgas, from a California-based company that is not a defendant in the lawsuit. At the time of that sale, the aviation fuel was stored at a fuel terminal in Bayonne. Zephyr Oil sold the fuel that same day to Pasmel, at a significant discount compared to the price of premium motor fuel at the time. Zephyr contracted with Lee Transport to deliver the avgas from the Bayonne terminal to the Pasmel stations.
The State alleges that Zephyr, Lee Transport, and Pasmel all knew or should have known that the fuel being delivered to the Pasmel stations was aviation fuel. The bills of lading clearly noted that the fuel was "AVGAS – Aviation." In addition, the loading forms signed by Lee Transport identified the fuel as "AVGAS," as did the weight tickets from the Bayonne fuel terminal.
It was not until the afternoon of December 7 that an employee of the fuel terminal learned from a Lee Transport driver, that Lee Transport was delivering the aviation fuel to gas stations, according to the State's lawsuit. After learning this, the fuel terminal halted the remaining deliveries. As a result, the remaining 8,000 gallons of avgas purchased by Pasmel was not delivered to any of the gas stations.
Violations of the Consumer Fraud Act may result in civil penalties of up to $10,000 for a first violation and up to $20,000 for subsequent violations. Violations of the Motor Fuels Act may result in civil penalties of up to $1,500 for a first violation and up to $3,000 for subsequent violations.
Thanks
Keep an eye on your inbox, the lastest consumer news is on it's way!
Unsubscribe easily whenever you want
---