---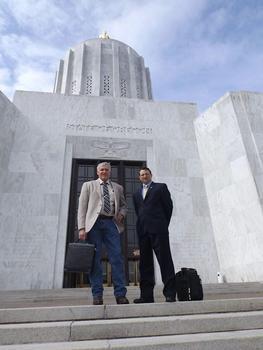 A New Jersey company that claims to make devices that reduce pollution from cars has been fined $1.1 million on securities violations. The New Jersey Bureau of Securities ordered Extreme Energy Solutions, Inc. (EES), saying it had fraudulently sold unregistered stock and misled investors.
"The Bureau of Securities chief found that (company CEO Samuel) Burlum misled investors with a series of lies about his company's current and future prospects for success," Acting Attorney General John J. Hoffman said. "This $1.1 million civil penalty will serve as a deterrent and a clear reminder that we are watching, and that investors must also do their homework before investing."
EES sells and installs a device called the SMART Emissions Reducer, formerly known as the InterCharger, which supposedly reduces automobile emissions and increases motor fuel efficiency.
According to the findings of Bureau of Securities Chief Laura H. Posner, Burlum reached prospective investors in part through his membership in a group called the Global Information Network, currently an Illinois-based organization that describes itself as a "unique success club" whose members help each other achieve wealth, gain financial freedom, experience dynamic health, and reach high levels of overall emotional well-being.
"Burlum's scheme bears all the signs of affinity fraud, in which an individual gains the trust of a group based on a shared background or interest – in this case, the Global Information Network – and takes advantage of its members," Posner said. "No matter who offers you an investment opportunity, it is vitally important to contact the Bureau of Securities and learn whether the seller and the security itself are registered. This is especially true for any offers like those at issue here that seem too good to be true."
---