---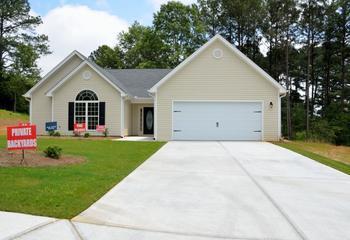 May was a tough month for sales of new single-family houses.
The Commerce Department reports sales dropped 6.0% last month to a seasonally adjusted annual rate of 551,000, following April's surge of 16.6%. Even with the decline though, sales are 8.7% higher than they were in May 2015.
Prices and supply
The median sales price of new houses sold in May was $290,400, up $3,000 from a year earlier. The average sales price was $358,900, a year-over-year gain of $18,100. The median is the point at which half the homes sold for more and half for less.
The seasonally adjusted estimate of new houses for sale at the end of May was 244,000, which works out to a supply of 5.3 months at the current sales rate.
Regional sales
May's decline was led by the Northeast, where sales were down 33.3% from the month before. Sales in the West were off 15.6%, while the South saw a dip of 0.9%. The only gain -- 12.9% -- was registered in the Midwest.
The full report is available on the Commerce Department website.
---