---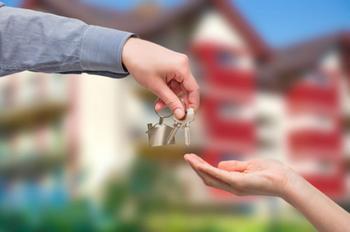 Following a slump in May, sales of new single-family houses shot higher in June.
Figures released by the Commerce Department show sales came in at an annual rate of 592,000 last month, 3.5% above the revised May rate of 572,000. It's also 25.4% higher than the same month a year earlier.
Prices and inventory
The median sales price of a new house sold in June 2016 was $306,700 -- up $17,900 from May and $17,500 from the year before. The median is the point at which half the houses sold for more and half for less.
The average sales price was $358,200, a month-over-month gain of $6,800 and $28,900 above June 2015.
The seasonally adjusted estimate of new houses for sale at the end of June was 244,000, representing a 4.9-months supply at the current sales rate.
The complete report is available on the Commerce Department website.
---