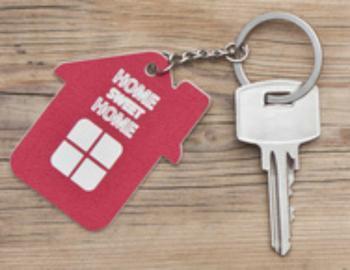 The housing market took a hit in April, as sales of new single-family houses plunged 11.4% to a seasonally adjusted annual rate of 569,000.
Even with that sharp decline though, the Commerce Department reports sales were still 0.5% above the year-ago tally of 566,000.
Every region of the country saw declines, led by the West, where sales were down 26.3%, followed by the Midwest (-13.1%), the Northeast (-7.5% and the South (-4.0%).
Prices and supply
The median sales price in April, the point at which half the houses sold for more and half for less, was $309,200 -- a year-over year decline of $12,100. The average sales price was posted an annual decline of $11,700 to $368,300.
The government also estimates there were 268,000 new houses for sale at the end last month, representing a supply of 5.7 months at the current sales rate versus 4.9 months in March.
The complete report is available on the Commerce Department website.