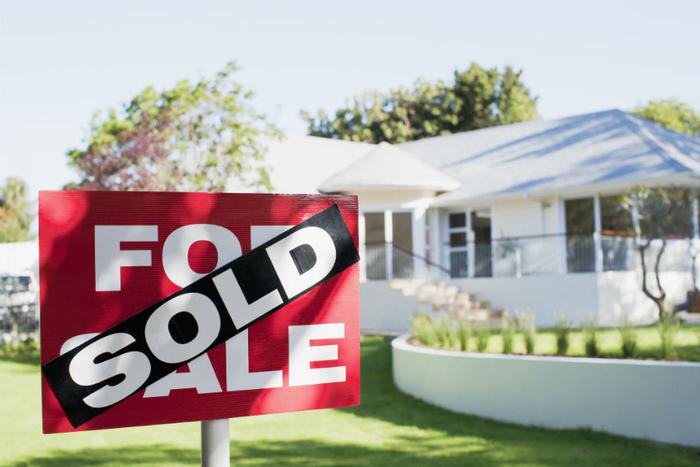 Sales of new single-family houses rose sharply in May, an encouraging sign for the housing market as it continues to be plagued by a lower-than-normal inventory of available homes.
In its monthly report, the U.S. Census Bureau said new home sales occurred at a seasonally adjusted annual rate of 689,000. That's up 6.7 percent from April and is 14 percent higher than May 2017.
The median sales price of new houses sold in May was $313,000, the lowest since April 2017. It suggests builders are offering more affordable homes, pulling down the median price. The average sales price was $368,500.
Homebuilding is still occurring at about half the pace it was before the housing crash a decade ago. Builders say their costs have risen dramatically since then, which has forced them to focus on the high-end, luxury market.
Better than expected report
Tendayi Kapfidze, chief economist for LendingTree, says the May new home sales report was better than the market expected, but he notes that the improvement was limited to just one area of the country.
"Sales gains were driven by the South," Kapfidze said in an email to ConsumerAffairs. "An increase of 17.9 percent month-over-month in the South accounted for all the gains. Other regions were lower or flat."
Kapfidze says rising mortgage rates may have contributed to builders' lower-priced homes selling better than the luxury market. The share of home sales over $500,000 was 15 percent in May, the lowest since February 2015.
Homebuilders have complained that their labor costs have risen sharply in recent years, while the cost of land has also gone up. They say that it makes it difficult to deliver a new home at a price that is affordable for the typical first-time homebuyer.
The Census Bureau report shows that the inventory of new homes at the end of May was an estimated 299,000. That represents a supply of 5.2 months at the current sales rate, sharply higher than the 4.1-month inventory supply of existing homes.
The National Association of Realtors (NAR) reported a 0.4 percent decline in existing home sales, with a median sale price of $264,800. It notes total inventory rose 2.8 percent for the month, but that figure was still 6.1 percent lower than a year ago.