---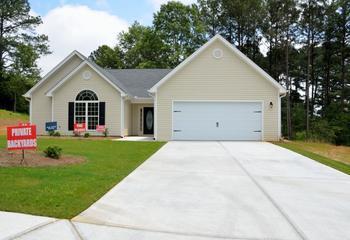 Sales of new single-family houses fell in March due mainly to a slump in the West, but the news wasn't all bad.
While sales dipped 1.5% to a seasonally adjusted annual rate of 511,000, the Commerce Department revised its February figures to show an annual sales rate of 519,000 -- 7.000 more than it initially reported. And, even with the decline, the March sales pace was 5.4% above March 2015.
Despite the March sales slip, the National Association of Home Builders isn't concerned. According to Chief Economist Robert Diet, "We expect the sales pace to rise through 2016, given ongoing low mortgage interest rates and healthy job creation."
Price and inventory
The median sales price -- the point at which half the homes are sold for more and half for less -- was $288,000, a drop of $9,400 from February and a year-over-year decline of $5,400.
The average sales price was $356,200, up $14,100 from the previous month and a gain of $3,500 from March 2015.
There were 246,000 new houses for sale at the end of last month, representing a supply of 5.8 months at the current sales rate.
Regional sales
The only sales decline in March came in the West, but it was a big one -- a drop of 23.6% from February and a year-over-year slump of 20.7%.
Sales in the Northeast were unchanged from February but up 30.0% from March 2015.
In the South, sales posted a 5.0% monthly gain and advanced 15.4% from the same month last year.
In the Midwest, sales jumped 18.5% on a month-over-month basis and rose 10.3% from the previous year.
The complete report is available on the Commerce Department website.
---