---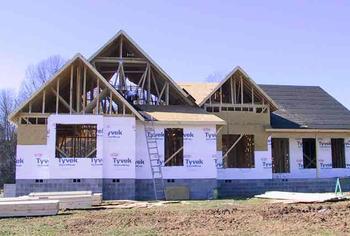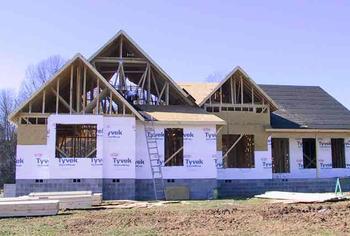 More evidence that the housing market is strengthening -- at least the construction end of it.
The U.S. Census Bureau and the Department of Housing and Urban Development report the building of privately-owned housing rose 0.8% in February to a seasonally adjusted annual rate of 917,000. Economists at Bankrate.com were looking for an annual rate of 905,000. At the same time, the government revised its January rate of construction upward from 890,000 to 910,000.
Single-family housing starts rose 0.5% to a rate of 618,000 while the February rate for units in buildings with five units or more was 285,000.
Building permits
And there are signs that this will continue. Applications for building permits shot up 4.6% last month -- to an annual rate of 946,000 -- 33.8% above the year-ago estimate of 707,000. Economists had projected February permits would come in at 915,000.
Permits for construction of single-family homes rose 2.7% -- to a rate of 600,000, while authorizations of units in buildings with five units or more were totaled 316,000 in February.
Looking ahead
We'll find out later this month whether the apparent builder optimism is well-founded. The Commerce Department is scheduled to report next week on new home sales for February. During January, sales surged 15.6% with every region of the country posting gains.
---