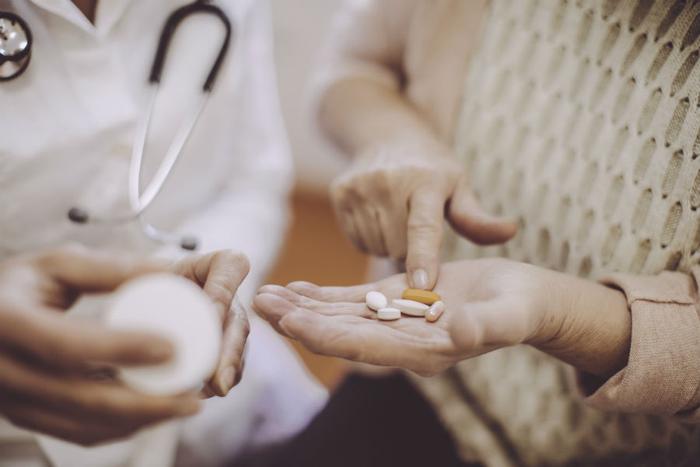 The Food and Drug Administration (FDA) has approved a new drug to treat HIV patients who have not responded to other therapies and who have limited treatment options.
Trogarzo, with the generic name ibalizumab-uiyk, is an antiretroviral medication for adult patients living with HIV who have tried multiple HIV medications in the past. Specifically, the drug will be given to a small percentage of patients -- estimated to be around 1 percent -- whose HIV infections cannot be successfully treated with other currently available drugs.
Jeff Murray, M.D., deputy director of the Division of Antiviral Products in the FDA's Center for Drug Evaluation and Research, says this small number of HIV patients, who have been treated with a combination of drugs, can build up a resistance which reduces the effectiveness of drugs they may take for their condition.
"Trogarzo is the first drug in a new class of antiretroviral medications that can provide significant benefit to patients who have run out of HIV treatment options," Murray said. "New treatment options may be able to improve their outcomes."
Trogarzo will be administered in the form of a shot once every 14 days by a trained medical professional. It can also be used in combination with other antiretroviral medications without losing its effectiveness.
Promising results in clinical trials
The FDA says Trogarzo was proven safe and effective in clinical trials that enlisted 40 patients who continued to have very high levels of the HIV virus in their blood despite being on current antiretroviral drugs.
Most of the patients experienced a significant decrease in their HIV-RNA levels one week after Trogarzo was added to their treatment. After 24 weeks of Trogarzo, plus other antiretroviral drugs, 43 percent of the trial's participants saw their HIV RNA levels drop.
The most common adverse side effects to Trogarzo were diarrhea, dizziness, nausea, and rash. Severe side effects included rash and changes in the immune system, a condition called immune reconstitution syndrome.