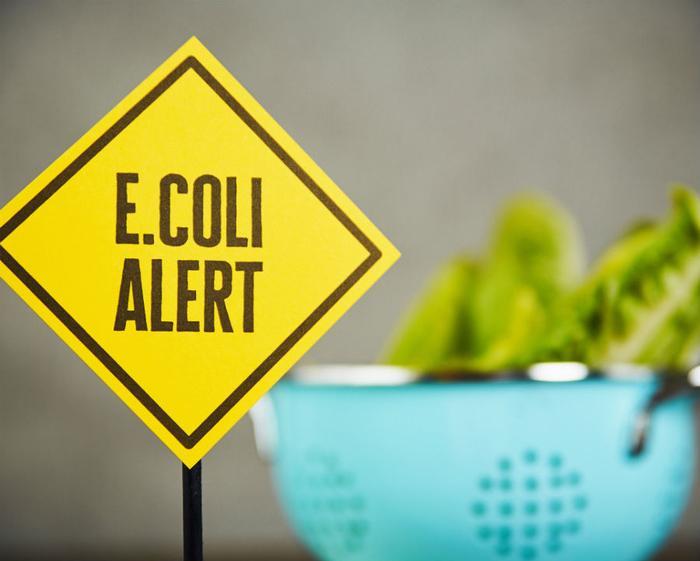 The Centers for Disease Control and Prevention (CDC) has linked a multi-state outbreak of  E. coli O157:H7 infections to a pre-made salad product, the Fresh Express Sunflower Crisp chopped salad kit.
The suspect products bear the following identifying information:
UPC 0 71279 30906 4, beginning with lot code Z

Best-before date up to and including 07DEC19
The information is shown on the front of the bag in the top right corner. The CDC is urging consumers to check their refrigerators for this product. If you find it, the CDC says you should discard it.
"Even if some of the kit was eaten and no one got sick, throw the rest away," the agency said in its Food Safety Alert. "Wash and sanitize drawers or shelves in refrigerators where the salad kit was stored."
The CDC says retailers and restaurants that find the affected salad kits among their inventory should make sure it is not sold or served to consumers.
No link to romaine lettuce has been established
The salad kits contain romaine lettuce, but the CDC says it has not been established that there is any connection to the E.coli outbreak traced to romaine lettuce sourced from Salinas, Calif. 
In November, the Food and Drug Administration (FDA) identified that agricultural region as the source of another outbreak of E. coli O157:H7 illnesses that sickened more than 40 people in 16 states. 
The CDC says the E. coli outbreak linked to the salad kits has sickened eight people in three states. Three of the eight consumers required treatment in hospitals. One has developed hemolytic uremic syndrome, a type of kidney failure. 
The agency says its investigation is now focused on what specific ingredient in the salad kit was contaminated with the pathogen.
Symptoms
Symptoms of an E. coli infection can be very severe and even life-threatening. People usually start getting sick three or four days after eating contaminated food, though symptoms can be delayed as long as eight days.
Diagnosis usually requires testing a stool sample. The CDC says antibiotics are not recommended for patients with suspected E. coli infections until diagnostic testing can be performed and an infection is ruled out.