---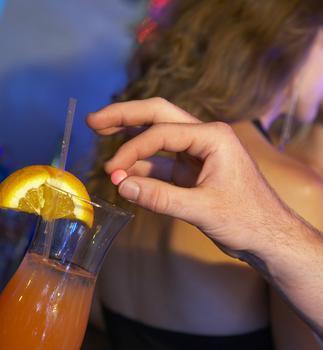 The date-rape risk is a lot higher than you might think. According to the University of the Sciences, one in four college-aged women have been the victim of an actual or attempted date rape.
The Florida Institute of Technology found that 84% of rape victims knew their attacker and 57% of rapes happened on a date. One in four college men admitted to using sexual aggression with women. And, not surprisingly, 90% of date rapes involve alcohol, often including spiked drinks.
To help alert potential date-rape victims, a company called DrinkSavvy has created 16-ounce cups and straws that change colors if they detect that a drink has been spiked. They look for GHB, ketamine or rohypnol, three commonly-used date rape drugs.
Mike Abramson, the founder of DrinkSavvy and John MacDonald, a professor at Worcester Polytechnic Institute, came up with the new drinkware. Abramson said he was the victim of someone spiking his drink, which was unpleasant at the time at least gave him a new-business idea.
"Within the past three years, three of my close friends, and myself have been unwitting victims of consuming an odorless, colorless and tasteless drug slipped into our drink," wrote Abramson. "That is why it is our goal to have as many bars and clubs as possible to simply swap out their current drinkware for DrinkSavvy, making it the new safety standard."
If a drink contains either GHB, ketamine or rohypnol and it's in a DrinkSavvy cup, red stripes will appear on the cup, telling you something is wrong. If the drink is safe, the glass remains clear. Ditto with the straws.
Boot-strapping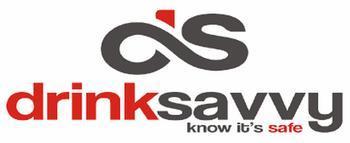 To get this project off the ground, Abramson went to the crowd-funding site Indiegogo and raised $52,089. And he says that in the near future, his company will roll out a full line of products that can detect if a drink has been spiked. The company plans to release stirrers, glass ware, bottles and cans, in addition to the cups and straws.
"That means discrete effortless and continuous drink monitoring throughout the night," said Abramson. "Because the same drinkware that you're drinking with, is also the color-changing indicator that makes invisible drugs visible."
Another part of Abramson's goal is to give these cups and straws to rape crisis centers for free while retailing them online. Not surprisingly, he wants to encourage colleges, bars, clubs, lounges and other places to use his stuff.
Lots of fans
Abramson may not have much money but he does have a lot of fans.
"As a career prosecutor, I know the value of this product," wrote district attorney Stephanie Anderson, who gave money for this project. "It's the most effective sexual assault prevention strategy."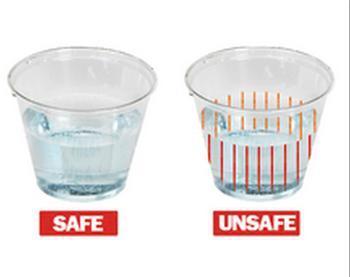 Another financial contributor said, "If widely distributed, the technology could provide a significant safety measure."
Abramson said a full line of products could be rolled out as early as 2014. But until then, there are some safety measures people can take when they're out drinking and having fun. And these safety measures should still be followed once the DrinkSavvy products are available.
For one, don't let anyone bring you a drink. Get it yourself.
If someone offers to buy you a drink, go to the bar with him, because it only takes a second to put something in your glass. Most experts would probably say only use these rules if a stranger buys you a drink, but it wouldn't hurt to get your own drink all of the time.
And two: Never leave your drink unattended, because again, something can be added to your glass in the blink of an eye.
Plus, trust your instincts. If you feel strange after one drink or you feel more intoxicated than you think you should be, go the hospital and have a friend accompany you.
---