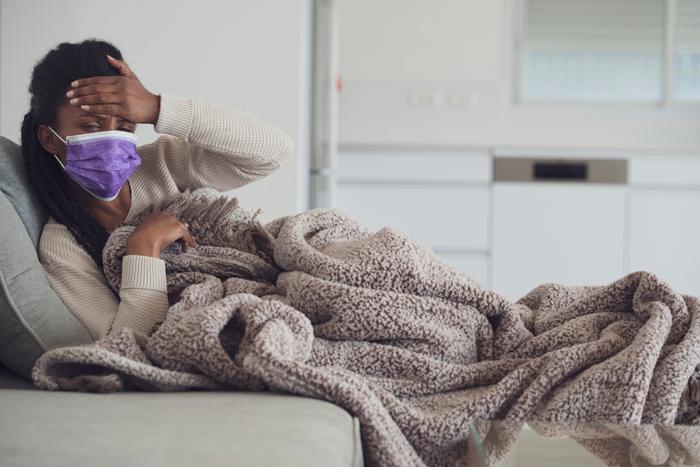 Symptoms of the coronavirus (COVID-19) have been well documented. Patients who exhibit symptoms run a high fever, have a cough, and experience shortness of breath.
But those symptoms tend to be fairly general, so online tools can help people determine whether they may have the virus or something else can be beneficial. In fact, different people may react to the virus in different ways. Some may not exhibit symptoms at all.
The Centers for Disease Control and Prevention (CDC) now has an online symptom checker that also advises when to seek medical attention. The A.I.-powered chat asks a number of questions to help the system come up with advice.
The CDC points out that the Self-Checker is simply a tool to help people make decisions about whether to seek medical care.
"This system is not intended for the diagnosis or treatment of disease or other conditions, including COVID-19," the agency said.
The project was made possible through a partnership with the DCD Foundation and is enabled by Microsoft's Azure platform.
New tool from WebMD
WebMD this week also launched an online symptom checker that the company says can give concerned consumers information about their possible next steps. It says the system follows guidelines established by the CDC and the World Health Organization (WHO).
"The COVID-19 Symptom Checker guides someone to specific action steps they should take based on the likelihood that they have the condition, have been exposed to COVID-19, and their risk of serious illness," said Dr. Michael Smith, WebMD's chief medical director.  "The COVID-19 platform is designed to help address the current uncertainty about what someone should do based on their risk and potentially help alleviate undue stress on the already overburdened health care system."  
The tool follows many of the same steps utilized by the CDC Self-Checker. A user identifies their symptoms, along with personal information. They're asked to list any underlying health conditions, their age, and any possible exposures to either COVID-19 positive people or situations known to increase risk.  
Users then get immediate guidance, including whether they should self-isolate and whether they should contact their doctor to discuss testing.
All users, whether they are identified as possible victims of the virus, receive instructions on handwashing, social distancing, face masks, and other hygiene protocols designed to prevent the spread of the virus.