---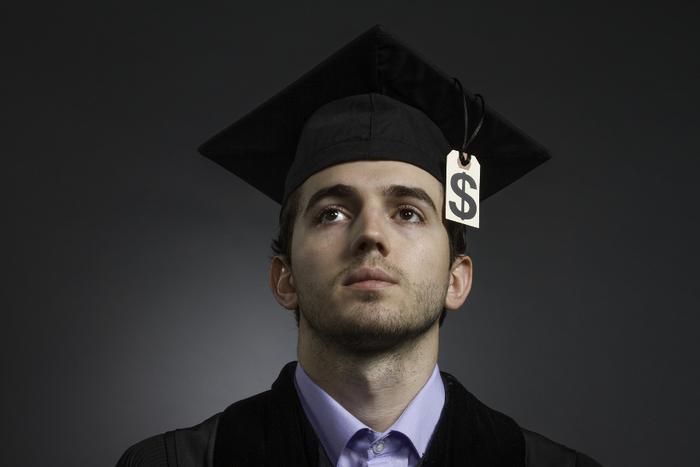 Companies competing for top shelf talent normally offer a wide range of benefits to entice employees.
Benefits can range from medical, disability, and life insurance, to retirement benefits, paid time off, and even help with child care.
But at a time when many people start their careers with crushing student loan debt, a new fringe benefit has emerged – help with repaying student loans.
One of the latest companies to make this offer is Natixis Global Asset Management, a multinational investment firm. It has announced that it will contribute up to $10,000 to every full-time employee who has been at Natixis for at least five years and has outstanding Federal Stafford or Perkins Loans.
Company officials say they decided to add this benefit after talking with Millennial members of the staff who are putting off important financial events because they are dealing with a significant amount of student loan debt. More distressing, these employees were delaying the start of retirement savings.
Practicing what it preaches
"At Natixis, our mission is to help people make the right financial planning decisions that allow them to meet their goals, and that includes extending the spirit of that mission to our employees as significantly as we can," said John Hailer, President and CEO of Natixis Global Asset Management in the Americas and Asia. "In addition to hearing firsthand from our younger employees about the toll student debt can take on other financial obligations – such as saving for retirement – our extensive research on Americans' financial health supports the need to provide student loan repayment as a benefit."
The company conducted a study this year and learned that 23% of Americans and more than a third of Millennials who are not participating in a retirement plan cite the need to pay off student loans as a reason. Among Millennials, student debt is the third most common reason for not participating, behind needing the money today and feeling the company match isn't big enough.
$10,000 for 10 years
To earn the benefit, an employee will need to put in 10 years at the company. Qualifying employees will received a payment of $5,000 after five years at the firm, followed by $1,000 annual payments over the next five years.
"We pride ourselves on already providing a fantastic range of benefits to our employees and are excited to help lead the charge in offering student loan repayment, a largely untouched benefit in the workforce," said Ed Farrington, Executive Vice President, Business Development and Retirement at the firm. "We are confident that this new benefit will empower our younger employees to take full control of their financial futures."
The new benefit will take effect January 1, 2016 and be based on employees' outstanding student loan balances. The payments will be taxed at the supplemental bonus rate and cannot be combined with Natixis' tuition reimbursement policy.
---