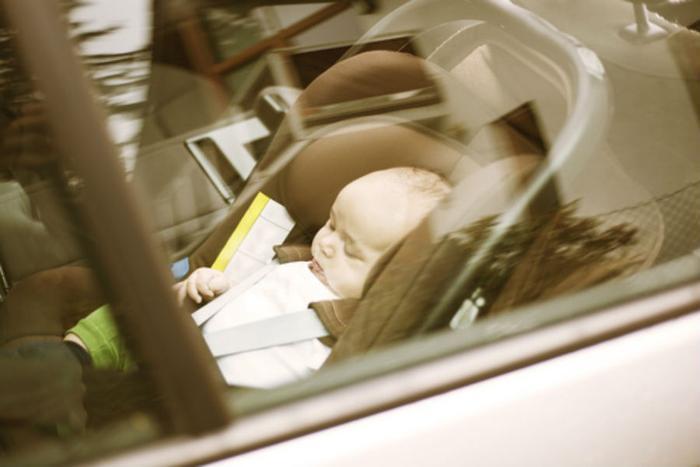 Authorities usually frown on consumers who break into other people's vehicles, but starting next month, it will be legal for Colorado residents to do just that. The catch? It can only be done to save the life of a child or pet, and only after every other option has been exhausted.
In a report by the Denver Post, author of the bill Rep. Lori Saine says that the new law is intended to combat hot car deaths during the sweltering summer months. However, it shouldn't allow consumers free reign to go around smashing windows.
"It was written to make sure there were common-sense steps," said Saine. "It was also to protect property owners so that people aren't just breaking in because they're angry."
Meeting criteria first
Under the new law, a person is immune from any civil or criminal liability for any damage caused to another person's car due to forced entry if they meet the following criteria:
The vehicle is not a law enforcement vehicle;
An at-risk person or animal is present in the vehicle and the person rendering assistance has a reasonable belief that the at-risk person or animal is in imminent danger of death or suffering serious bodily injury;
The person determines that the vehicle is locked and that forcible entry is necessary;
The person makes a reasonable effort to locate the owner or operator of the vehicle and documents the color, make, model, license plate number, and location of the vehicle;
The person contacts a local law enforcement agency, the fire department, animal control, or a 911 operator prior to forcibly entering the vehicle, and the person does not interfere with, hinder, or fail to obey a lawful order of any person duly empowered with police authority or other first responder who is discharging or apparently discharging his or her duties;
The person uses no more force than he or she believes is reasonably necessary; and
The person rendering assistance remains with the at-risk person or animal, reasonably close to the vehicle, until a law enforcement officer, emergency medical service provider, animal control officer, or other first responder arrives at the scene.
"To get to the point of smashing a window, there are an awful amount of steps involved," Sen. Lois Court aptly points out. "People should do exactly what the law requires them to do before they take any action."
Animal lovers
Denver Animal Protection field services manager Lt. James Sanborn believes that the change makes a lot of sense for the citizens of Colorado, saying that the state has become very "pet friendly" during his professional tenure. However, he points out that emergency services should be able to stop many forcible entries if consumers follow the law.
"The best thing you can do is call animal protection or call 911," Sanborn said. "When we get [calls] we try to respond as soon as we can. You also have the police and the fire department if the dog is in that kind of distress. Their response time is pretty quick – within two or three minutes."
"I just think Coloradans are animal lovers and know that it can get really hot," Court said of her constituents. "Many Coloradans need to be reminded of how dangerous this can be for pets and for children."