---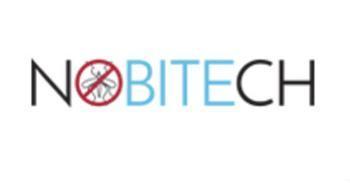 With Zika concerns, the act of stepping outside may not be as carefree as it once was. Whether you're walking the dog or enjoying time on the patio, staying off mosquitoes' radar is important.
Bug repellent may do its best to thwart harmful insects, but its pungent aroma is often hard to bear. For those who find strong sprays offputting, there's a new bug-deterring game in town.
Nobitech has created a first-of-its-kind line of athletic apparel that uses Skintex technology to ward off mosquitos, ticks, fleas, chiggers, ants, and flies.
Sporting a tee shirt, jacket or pair of pants by the company can help prevent an afternoon outdoors from resulting in bug bites -- or worse, a potentially dangerous disease such as west nile, zika, or lyme disease.
Slow release repellent 
The insect-repelling duds are made from fabric that uses Skintex MRIII technology -- an EPA-approved apparel treatment designed to protect wearers from mosquitoes via microencapsulation technology.
Inside the capsules is a slow release synthetic repellent that is non-toxic to humans but quite the opposite to bugs.
Nobitech says its line of defense against crawling and flying insects is as comfortable as it is effective. In addition to keeping insect-borne diseases and bothersome bites at bay, the clothing may offer an alternative to the hassle of reapplying bug spray.
The clothing, which hit the market July 2016, ranges in price from $25 to $65. It retains its bug repelling properties for 25 washings. 
---