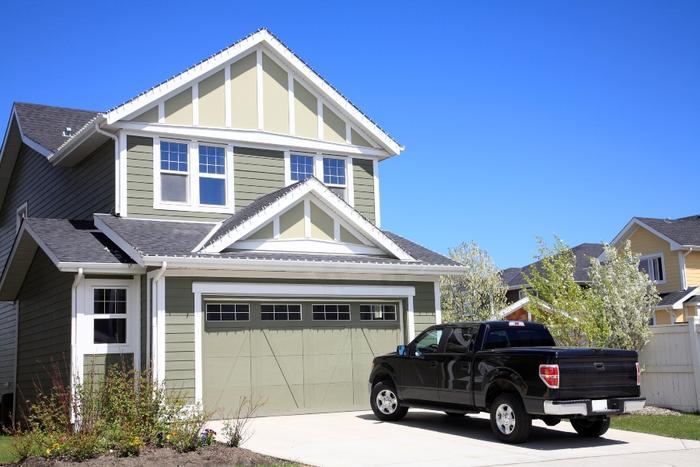 The two most expensive things the average consumer ever buys -- a house and a new car -- continued to get more expensive during the shutdown, even though the sales volume for both plummeted.
With most consumers starting to be confined to their homes in March, traffic and home showings were down considerably. Most new car dealerships were closed for all of April and most of May, so any sales were limited to online transactions. But that didn't keep prices from going up.
The S&P CoreLogic Case-Shiller Indices, which track U.S. home prices, show that home prices continue to increase at a modest 4.4 percent rate in all areas of the U.S. during March as state after state ordered residents to stay inside.
Phoenix, Seattle, and Charlotte reported the highest year-over-year gains among the 19 cities in the survey. In March, Phoenix led the way with an 8.2 percent year-over-year price increase, followed by Seattle with a 6.9 percent increase and Charlotte with a 5.8 percent increase. 
Higher prices in 17 of 19 cities
Seventeen of the 19 cities reported higher price increases in the year ending March 2020 versus the year ending February 2020. Craig J. Lazzara, Managing Director and Global Head of Index Investment Strategy at S&P Dow Jones Indices, says March's home prices showed little impact from the economic shutdown.
"At a regional level, Phoenix retains the top spot for the tenth consecutive month, Lazzara said. "Prices were particularly strong in the West and Southeast, and comparatively weak in the Midwest and Northeast."
Prices rose even though sales of existing homes fell 8.5 percent in March and plunged 17.8 percent in April. 
New car prices were up 4.3 percent in May
Prices of new cars have also continued to climb during the pandemic. Kelley Blue Book reports that the estimated average transaction price (ATP) for a light vehicle last month was $38,940, an increase of 4.3 percent over May 2019.
"Though new-car sales will be down significantly for the third month in a row, due to the COVID-19 pandemic, average transaction prices have actually strengthened over this period for several reasons," said Tim Fleming, an analyst for Kelley Blue Book. "Incentives, deferred payments, and low APR deals are helping consumers stretch out their monthly payments over longer terms. Inventory levels have tightened as the economic recovery has begun, but little new supply has arrived yet from the factories that restarted in May."
Fleming also says the smaller number of consumers buying new cars in May chose more expensive vehicles. He notes that the share of pickup trucks spiked recently, reaching an all-time high in April. The price consumers paid for a full-size pickup truck rose 1.3 percent, while the cost of a midsize truck jumped 3 percent.