---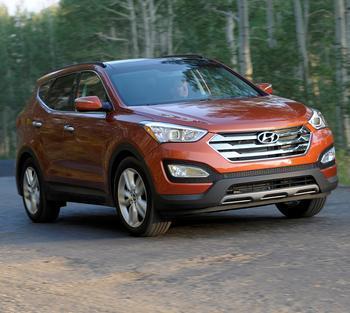 The prolonged government shutdown is taking a big bite out of car sales, auto executives say. Add that to the sharp decrease in home sales and you have a recipe for a major blow to the economy.
October new-car sales may be off as much as ten percent, according to John Krafcik, CEO of Hyundai's U.S. sales unit, who said potential buyers are being kept away by "anxiety."
Auto sales had been one of the few bright spots in the economy until September, when sales began to tumble as the shutdown neared.
Many dealers have taken steps to get furloughed workers into their showrooms but there's not much they can do without credit approval, which is proving very hard to get, even for top-ranking furloughed workers.
Hyundai is going a step further. It announced earlier this month that it would work with federal workers to defer their loan and lease payments. The company says it has had over 1,000 requests so far.
Current Hyundai owners will be provided relief from payments for as long as they are out of work. Furloughed employees who wish to buy a car in October will be offered a 90-day payment deferral, Hyundai said in an Oct. 1 press release.
"That's a much stronger uptake than we thought. It makes us happy. It means we're making a difference, but it does give an indication of just how deep and serious the issues are," said Krafcik said in an interview with Bloomberg News.
Toyota steps up
Toyota also says it will provide up to three months of relief for federal employees.
"The government shutdown has placed an unanticipated financial strain on many individuals and families," said Al Smith, Toyota Financial Services Group Vice President of Service Operations. "Toyota Financial Services and Lexus Financial Services remain committed to making the lives of our customers easier, so we are pleased to be able to provide some flexibility to our customers affected by this situation."
Customers who have been affected by the shutdown and would like to discuss their account options are encouraged to contact TFS or LFS:

Toyota Financial Services customers may call (800) 874-8822 or contact TFS via email using the Mail Center function after logging into ToyotaFinancial.com.
Lexus Financial Services customers may call (800) 874-7050 or contact LFS via email using the Mail Center function after logging into LexusFinancial.com.
---