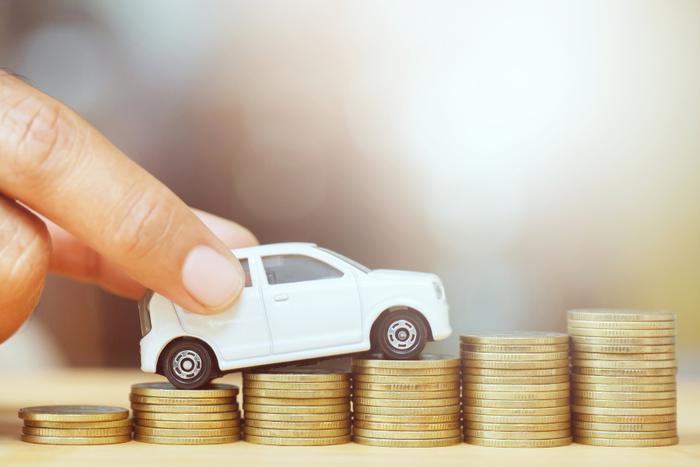 In spite of the economic uncertainty created by the coronavirus (COVID-19) pandemic, consumers were big spenders when it came to new cars last month. They might have bought fewer vehicles, but they paid more for them.
The average transaction price (ATP) on new cars and trucks in August was an estimated $38,635, according to Kelley Blue Book (KBB). That's a 4 percent increase over August 2019 and just slightly higher than July's ATP.
"New-car transaction prices flattened from last month. It is interesting to note, this is consistent with seasonal trends from 2017 to 2019, despite volatility earlier this year," said Sara Richards, an analyst for KBB.
Impressive rebound
It's a pretty impressive rebound from the spring of this year, when car-buying -- and spending on everything but toilet paper and canned goods -- came to a screeching halt. But Richards says it remains to be seen if the rebound will extend into the end of the year.
"Supply and inventory are still expected to be a challenge in high demand segments going into the fall, due to factory shutdowns this past spring," Richards said. "Additionally, a potential second wave of shutdowns during the fall and winter seasons remains a concern."
Consumers spent the most freely on GM brands, selecting more expensive models and option packages. GM's ATP jumped 3 percent from July to last month.
Other automakers showed big gains year-over-year. Hyundai-Kia, Subaru, and Toyota all posted ATP gains over 4 percent. Ford and Fiat Chrysler are both up more than 6 percent year-over-year.
Big demand for trucks
A big reason for the significant rise in what consumers paid for vehicles is the increase in pickup truck sales. But even in that more expensive category, consumers increased what they were willing to pay. Major contributors to this increase include the GMC Canyon, Ford F-Series, and GMC Sierra. 
Consumers also spent more on non-luxury vehicles, with transaction prices rising about half a percent from last month; they are now up more than 4 percent year-over-year. KBB said SUV sales contributed to the increase, but this trend could reverse if dealers begin to run short of that vehicle body type.
Electric vehicles, led by Tesla, produced a 4.6 percent year-over-year gain in price. In this time of economic uncertainty, consumers appeared more wary of luxury cars. The ATP for entry-level luxury brands dropped 0.2 percent and plunged 5.6 percent for high-end luxury vehicles.