---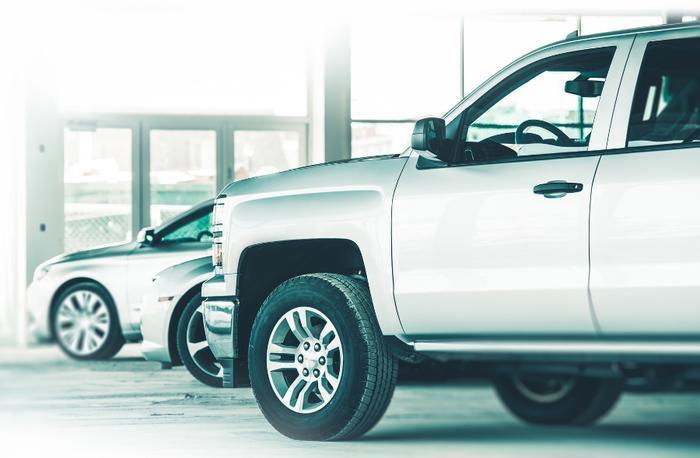 At the halfway point of the month, it's clear that July is a pretty good time to shop for a new car. Dealers are starting to think about making room for 2015 models and are offering more attractive financing deals.
At most times during the year, there are only deals on certain makes and models – usually not the ones you want. But in July there appears to be strong incentives and lease deals on most types of vehicles, and especially attractive offers on large SUVs and full-size trucks.
"July is turning out to be a great time to buy a SUV or full-size truck," said Jesse Toprak, chief analyst for Cars.com, an automotive website. "Consumers can find some of the most generous incentives for large vehicles during the summer, which makes now the time to buy as opposed to winter when the discounts are generally not as high."
Fuel-efficient cars too
But not everyone wants a large SUV or full-sized truck at today's gasoline prices. Not to worry. Toprak says there are also some pretty good lease deals available on more fuel-efficient vehicles, such as the 2014 Toyota Prius.
How good? These Prius leases through Toyota run as low as $179 and $249 per month, depending on the state.
For the rest of the month you can lease a 2014 Nissan Altima for $189 a month for 36 months, with $1,999 down. A 2014 Volkswagen Jetta can be leased for $199 a month for 36 months, with $2.349 down.
There are also some pretty attractive financing deals this month. The 2014 Kia Forte and 2014 Cadillac SRX come with 0% financing for 60 months for qualified buyers. The Forte even gives you $500 cash back.
July cash incentives
Speaking of cash incentives, the 2014 Dodge Ram 1500 gives purchasers up to $3,500 cash allowance. The Ford F150 Supercab comes with a $3,250 cash allowance and the Lincoln Navigator gives buyers a $3,000 allowance.
When dealers and manufacturers start piling on the incentives that usually isn't a good sign for sales. And coming on the heels of a sales decline in June, it might be reasonable to conclude recent red hot car sales are cooling off.
"The industry will see lots of year-over-year and month-over-month declines, but that doesn't mean that June was a bad month for sales," said Senior Analyst Jessica Caldwell, of automotive site Edmunds.com. "It's important to remember that there were fewer sales days in June 2014 than in June last year or in May 2014. In fact, shoppers this month bought 2,700 more cars per day than they bought in June 2013. So the momentum is still very much alive."
Cash incentives on leases
Edmunds also points out that cash incentives are available on many makes and models when you lease, not just when you purchase. They're called dealer incentives, which are cash or credit provided by a manufacturer to its dealers to incentivize sales of certain models or styles.
Dealer eligibility varies based on dealer location, and is not based on consumer location. These incentives are not advertised, since dealers have the option to pass on all or a portion of incentives to consumers. That means you should always ask about it.
---