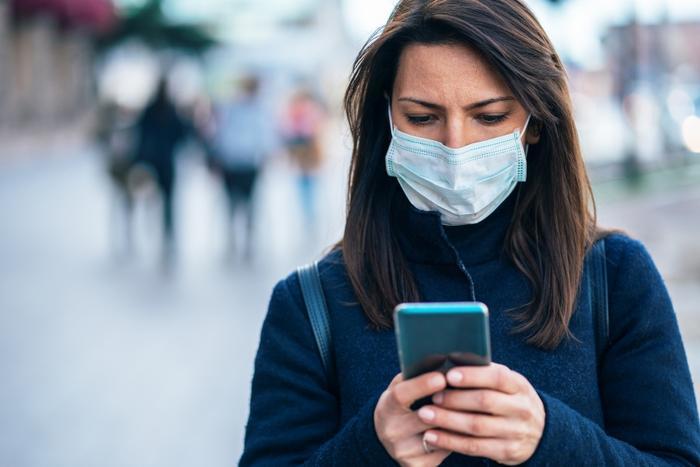 Thanks to the never-ending battle with robocalls, consumers are answering less than 20 percent of the calls that come their way, simply because the odds are that it's an unwanted telemarketer or scam call.
Now, at a time when the American public needs to know that the person calling them is someone important, one company has stepped up to make sure that calls from Essential Service Providers (hospitals, healthcare providers, pharmacies, banks, etc) get through to the people who are waiting for them.
On Wednesday, First Orion -- a communication transparency solution provider -- announced that it is working with the U.S. Department of Health and Human Services (HHS), the Centers for Disease Control and Prevention (CDC), and the White House to support the U.S. government's request to display caller ID instead of the telephone number for critical government-run, toll-free hotlines, including the initial phone lines for COVID-19 test results ("Results Center").
"We are trained not to answer calls from unknown numbers, so when these 'COVID-19 Essential Services' call with critical information we too often let them go to voicemail," Jeff Stalnaker, First Orion's President and Founder told ConsumerAffairs.
"Furthermore, when we call the number back -- we are often told to leave our number for a call back and the cycle starts all over again. This is not acceptable for mission-critical calls especially during this time because lives are at stake and time is of the essence."
That's where First Orion's "Inform" programmable business caller ID solution comes in. Inform enables businesses to properly identify themselves to their customers before they answer. The upshot is simple: crucial phone calls are answered the first time, eliminating the phone tag loop or the chance of important calls being missed completely. 
Free initial service
Through May 31, 2020, First Orion's making the Inform platform available for free to all U.S. Essential Service Providers during the pandemic, "to help mission-critical calls get answered from hospitals, first responders, healthcare providers and others because lives are at stake and time is of the essence," according to Charles Morgan, First Orion Chairman and CEO.
The best prospects? Here are the ones Morgan thinks are prime candidates:
Hospitals / Healthcare Providers: These easily top the "essential" list as patients need to be informed about things like test results and appointments.

Pharmacies: Getting medication on-time during the pandemic is critical and delays can be detrimental.

Local, State and Federal Governments Officials and Municipal Organizations 

Non-Profit Organizations: (e.g. American Red Cross)
Sign-up is fairly simple: all essential providers have to do is go to www.firstorion.com/inform-covid-19 to get qualified. Activation is free, no IT integration is necessary, and an organization can be up and running in a matter of hours.
Does Inform work as advertised? Well, it certainly seems to. First Orion says that in the first few days of operation, answer rates have increased to over 70 percent.