---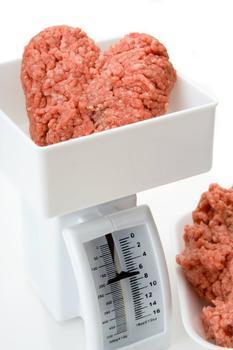 If you buy a pound of ground beef at the supermarket, you don't expect to weigh it later and find it weighs only half a pound. That's the principle two federal agencies are trying to apply to broadband internet service.
The Federal Communications Commission (FCC) and the Consumer Financial Protection Bureau (CFPB) today announced new "labels" for broadband service that will give consumers information about price, data allowances, and speed.
"These labels provide consumers clarity about the broadband service they are purchasing, not only helping them to make more informed choices but also preventing surprises when the first bill arrives," said FCC Chairman Tom Wheeler. "Customers deserve to know the price they will actually pay for a service and to be fully aware of other components such as data limits and performance factors before they sign up for service."
The labels will include:
Price: Price points, including various charges that seem confusing to consumers like overage, equipment, early termination, and administrative fees.
Data Allowances: This is the carrier-defined plan limit after which consumers will face some consequence, such as additional charges or slowed data speeds.
Performance: Broadband speed and other performance metrics.  
Everyday life
"Consumers deserve to know before they owe, with clear, upfront information about the prices, risks, and terms of the deal," said CFPB Director Cordray. "Broadband is quickly becoming a necessary part of everyday life for millions of consumers. [These labels] will help people understand what they are getting before they sign up."
The FCC said it receives more than 2,000 complaints annually about surprise fees associated with consumers' internet service bills. The actual prices paid for broadband-related services can be as much as 40% greater than what is advertised after taxes and fees are added to a bill, according to consumer complaints. 
With the average monthly cost of broadband service ranging between $60 and $70, consumers deserve to know what they are going to get for their money, Wheeler said.
---