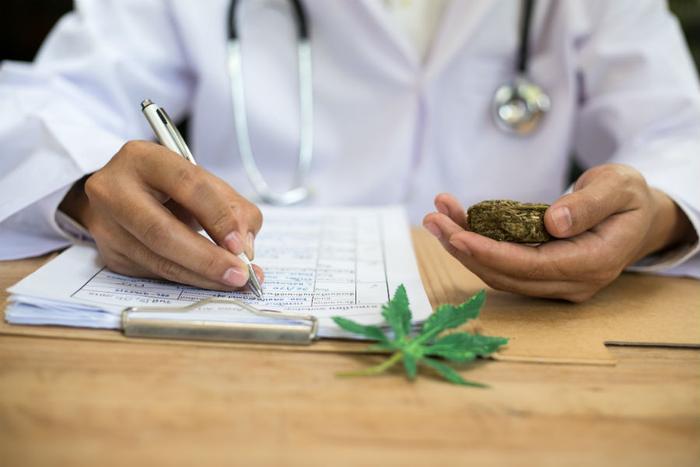 A bipartisan group of lawmakers are once again pushing the the Department of Veterans Affairs (VA) to soften its attitude on marijuana.
Representatives Phil Roe ( R-Tenn) and Tim Walz (D-Minn), who both lead the House Veterans' Affairs Committee, on Monday introduced the VA Medicinal Cannabis Research Act of 2018.
The bill would give the VA authority to conduct its own research into cannabis, in particular to study whether it is beneficial to veterans suffering PTSD, chronic pain, and other conditions. The agency would also have to supply congress with regular reports about their research efforts, according to an early draft of the bill.
Opening up ability to research
The proposal is just the latest that lawmakers have made over the years to encourage the VA to study cannabis. A wealth of research suggests that medical marijuana can be a viable alternative to more addictive and dangerous drugs.
The push to get the VA office to take marijuana seriously has reached a new urgency as veterans and others across the United States are in the grips of a deadly opioid epidemic. Lawmakers have repeatedly asked the VA to explore marijuana as a possible alternative to opioids, but the agency has responded by claiming that federal law restricts their ability to conduct such testing, as the Military Times reported.
"It's time the VA did a formal study,"  Rep. Lou Correa (D-Calif) told the publication. "Rather than risk becoming dependent on opioids, these veterans find relief in medical cannabis. … I want to bring these brave men and women the relief they deserve. This legislation will finally allow the VA to perform research on medical cannabis."
Pushing past current prohibitions
Last year, the VA rolled out new rules allowing doctors to discuss marijuana with veterans who request information. But discussing marijuana is about all the doctors can do, according to the agency's rules.
"Providers are prohibited from completing forms or registering Veterans for participation in a State-approved marijuana program," the agency said at the time, citing the Federal Controlled Substances Act that criminalizes marijuana at the federal level.