---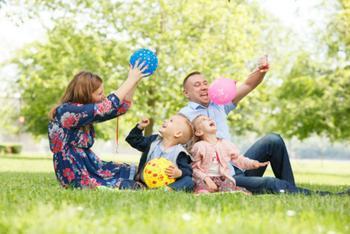 With kids home for the summer, parents might soon find themselves drowning in a sea of sentences starting with, "I'm bored."
Indeed, it can be difficult to conjure up a kid-friendly day without leaving one's city or town. But a new app called Winnie is here to help with this dilemma.
With Winnie, finding good places to go with your kids is taken a step further than a Google search. The iOS app can help parents find local restaurants, activities, and locations that have been deemed kid-friendly by other parents.
Like Yelp for parents
The app is a social networking tool that allows parents to get feedback from other parents who have taken their kids to a particular spot, such as a museum or playground.
Winnie makes it possible for parents to know, prior to loading up the minivan, the answers to such questions as, "Is there stroller access?"
Users will find recommendations, details, and stories from other parents describing their own family's experience at a certain restaurant, park, or location.
"We are building a platform for all parents -- single parents, transgender parents, families with disabilities, parents on a budget -- so that no one has to go on this journey alone," said Winnie CEO Sara Mauskopf in a Medium post.
More locations are being added daily to Winnie's 100,000 locations. Winnie is currently available for iOS, for free, on the app store.
---