---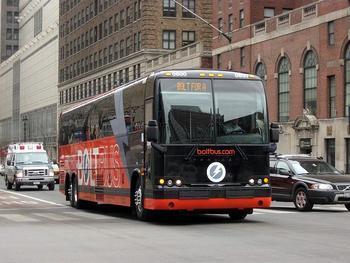 Holiday travel gets into gear shortly, and many travelers will be going by bus. As anyone who has used an interstate bus company in the last 10 years will tell you, there have been some dramatic changes throughout the bus industry.
As recently as the 1990s, if you wanted to take a bus to visit a family member or friend, you were pretty much stuck with Greyhound or one of its subsidiary lines like Peter Pan or Trailways.
By the time the year 2000 arrived, mom-and-pop bus companies started to sprout up all over the country, drawing a collective sigh of relief from many frequent bus travelers, for several reasons.
First, many of the independently-owned bus companies offered much lower fares than the major companies, often undercutting them by 50 percent or more. For a broke college student, the $20 one-way fares were quite the financial relief.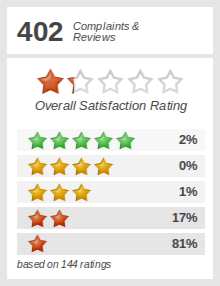 And because of those low prices, mom-and-pop lines started to grow dramatically, but sadly the number of safety violations and accidents started to grow too.
Earlier this year, we reported that 26 bus lines were closed down by the Federal Motor Carrier Safety Administration (FMCSA) due to being public safety threats.
Among the closed bus lines were New Century Travel, Inc., Coach Inc. Apex Bus, Inc. and I-95 Coach, Inc., and although the FMCSA has tightened some of the regulations for independently owned bus companies, there are many that are still traveling the highways with poor safety records and continued violations.
New app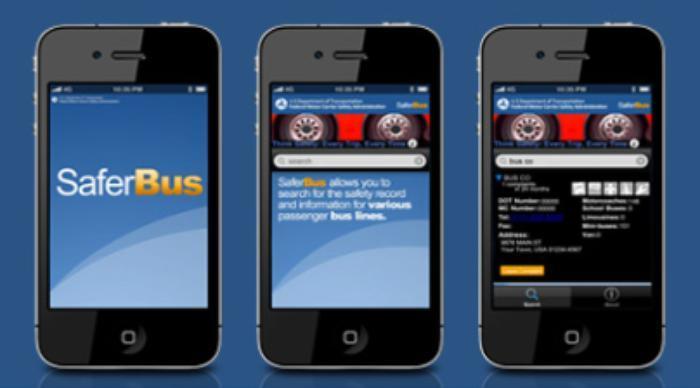 To provide a better idea of which bus companies are safer to travel on, the FMCSA released an app called SaferBus, where consumers can check the safety records of a bus company that their planning to use and they can also file a complaint to the FMCSA through their smartphone or mobile device.
The app can be extremely useful for passengers, as it can be nearly impossible to reach a customer service person that can help with a complaint or problem, since many smaller independently-owned bus companies don't have a customer service team and they're not set up to answer questions in a timely manner or even at all sometimes.
But filing a complaint is probably the second-best feature of the SaferBus app, since consumers can check to see if a bus company is worth traveling on in the first place before any negative experiences take place.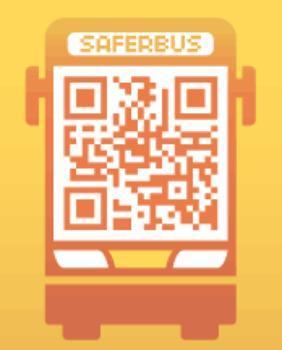 Many times, once you purchase a ticket and become a passenger, you're at the mercy of not only the bus driver and their safety record, but you're also at the mercy of the choices and business practices of the bus company.
But by doing a bit of research--which the SaferBus app makes very easy--you can potentially avoid running into bad customer service, an unsafe bus company or a driver with a bad safety record.
In addition, the app allows you to verify if a bus company is operating legally or not and whether it has authorization from the U.S. Department of Transportation to be in business.
The app also lets you find out if companies are carrying the proper federal insurance requirements when operating, and it also lets you track both the bus driver and the company to determine if there are any records of unsafe driving. SaferBus also lets you check if the driver ever had any issues with substance abuse in the past.
Rating system
For each safety category the app provides a rating system, so passengers can determine if past customers found the company satisfactory or not, which also gives a better idea about whether consumers should be using a particular bus line or not.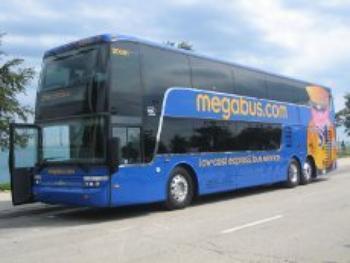 On the bus app, the FMCSA uses three rating categories which are satisfactory, conditional and unsatisfactory, which makes it pretty clear for consumers when they're trying to figure out which interstate bus company to go with.
You can download the app for free at the Apple iTunes App store or on your web browser at http://ai.fmcsa.dot.gov/sms/
It's safe to say that most people would rather take an airplane or train to get to their destination instead of taking a bus, but sometimes bus ticket prices fit much better into people's budgets.
Also, when it comes to booking a trip at the last minute, buses are the best way to go, as you can typically reserve a seat just hours before travel.
So the next time you decide to take an interstate bus, preparation for the trip should start with researching how safe the company is, as opposed to just jumping online and looking for the cheapest ticket.
---