---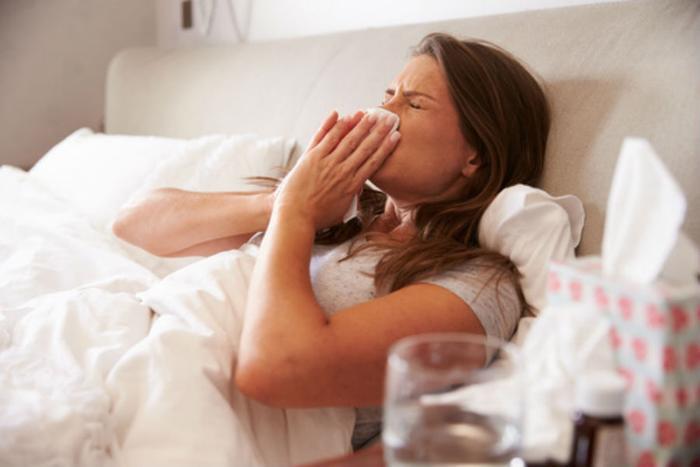 Between the sniffles, sneezes, and the reading on the thermometer, it's not hard to tell when you've got a cold. It's also not too difficult to sense when a cold is coming on -- but figuring out when you were exposed to the cold is another story.
Now, there's a new app that may help you find out. ColdSense, from the makers of Zicam, looks at various factors in your lifestyle and environment to analyze your risk of catching a cold. It does so with the help of smartphone sensors and data stored in your device.
"We live in an age when nearly everyone has a smartphone with them 24/7," said M'Lou Walker, CEO of Zicam. "And because we take them everywhere, our smartphones can help alert us to our likelihood of exposure to the common cold."
The result, she says, is an app that gives consumers a way to analyze various health and environmental factors that could translate to an elevated cold risk.
Detects risk factors
In addition to listening for coughs, sneezes, and other symptoms of a cold, ColdSense looks at data in your smartphone to determine your risk of coming down with a cold.
With your permission, the app checks out your location, recent travels, calendar activities, sleep and health data, local weather, and even the frequency of coughs and sneezes in your area to help determine your likelihood of catching a cold.
"No one has time to put up with a cold for longer than necessary," said Lori Norian, vice president of marketing at Zicam, in a statement. "ColdSense uses the latest in smartphone technology to provide an engaging and playful way to detect potential risk factors throughout cold season."
Medication reminders
Users who are already taking medication for a cold can also receive a notification to let them know when it's time for their next dose. The ultimate goal of the Zicam-sponsored app, said Norian, is to encourage consumers to be more mindful of their health.
"We just want to give a heightened awareness and consumer value," she told the Observer. "If they're sick, what contributed and how can they start treatment right away?"
While the app shouldn't be used in place of a doctor or as a substitute for medical advice, it might make cold season a little easier to get through. ColdSense is available on the iTunes App Store.
Thanks
Keep an eye on your inbox, the lastest consumer news is on it's way!
Unsubscribe easily whenever you want
---