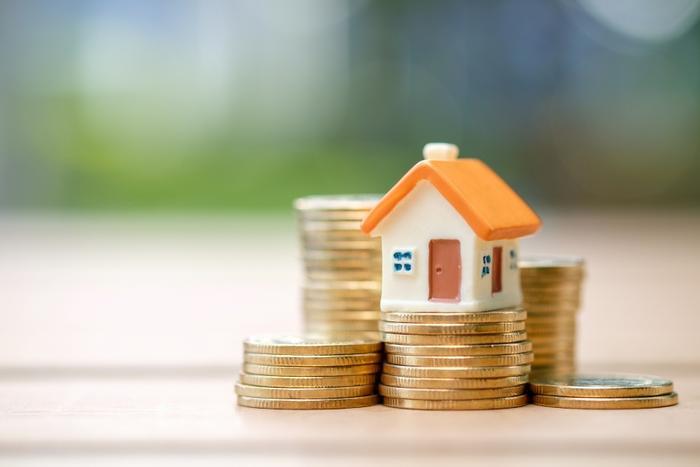 New and existing home sales went in opposite directions last month, but a closer examination reveals what they had in common. Many homes -- both new and existing -- are now simply out of reach for first-time homebuyers.
On the other hand, falling mortgage interest rates could help those buyers on the margins qualify for a home purchase and spur sales.
The government reports that sales of new homes plunged 13 percent in July, but the slowdown might not be as severe as it seems. June's new home sales were revised sharply higher, so some of July's sales might have been pushed back to the previous month.
Robert Frick, corporate economist for Navy Federal Credit Union, says falling mortgage rates could breath new life into a slumping housing market. 
"But the numbers reflected the core problem holding the home sales market from regaining momentum: the average sales price for a new home was $388,000, and half of home buyers are looking for a sub $300,000 home," Frick said in an email to ConsumerAffairs. "Until more, less expensive homes and condos come to market, millions of Americans will be shut out of homeownership."
Same issue with existing homes
That fact seemed to jump out of last week's existing home sales report from the National Association of Realtors (NAR). Sales rose 2.5 percent from the month before, but the inventory of entry-level homes -- those priced around $200,000 or less -- remains very tight. The lack of supply has had the effect of pushing up the price of those formerly low-priced homes.
"Clearly, the inventory of moderately-priced homes is inadequate and more home building is needed," NAR Chief Economist Lawrence Yun said last week.
Why aren't builders responding?
Following World War II, Levitt & Sons builders responded to a severe housing shortage by developing a huge parcel in Nassau County, N.Y. into a planned community of small, affordable homes for returning servicemen and their families. Levittown was duplicated across the country, giving birth to suburbia and alleviating the housing shortage. So why hasn't something like that happened today?
There could be a number of reasons, but builders blame rising costs for their emphasis on high-end luxury homes. After paying for land, materials, and labor, the profit margin is much higher on a home that costs $300,000 than one selling for $200,000. 
The problem, however, is that the market is running out of people who can afford to pay $300,000 or more for a home.