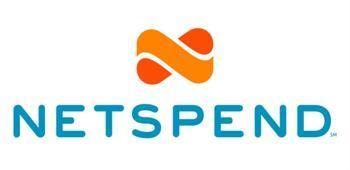 Back in November, the Federal Trade Commission (FTC) charged NetSpend Corporation – one of the largest providers of prepaid debit cards in the U.S. – with deceiving its customers. The agency said that the company often delayed or denied activation of consumers' cards or blocked them from accessing their funds.
"Innovative financial products can offer many benefits to consumers. However, when companies promise consumers 'immediate access' to their funds, they need to honor those promises. . . We're committed to protecting consumers – particularly those who are financially strapped – from deceptive practices involving their payment choices," said FTC Director Jessica Rich at the time.
Now, in an announcement made Friday, the agency said that NetSpend will settle the allegations by paying $53 million. The final order was approved by the Commission in a 2-1 vote.
Deceptive practices
In its original complaint, the FTC noted that NetSpend often marketed its products with terms such as "always available," "immediate access," and "use it today." However, the agency found that many consumers who applied for a prepaid card and put money in their account couldn't access their funds right away.
Sometimes the lack of access lasted for weeks, or in special cases the consumer was never granted access. Those who tried to close their accounts and requested refunds sometimes had to wait weeks for their money to get back to them, and some found that their funds were spent on company fees.
As a result of these actions, the FTC said that many underbanked consumers who relied on these products were left strapped for cash and extremely vulnerable, with many being evicted from their homes, having their vehicles repossessed, or incurring late fees on bills.
"These delays in access to funds are especially harmful to consumers who have made the NetSpend card their primary means of financial management, leaving them without alternative means of accessing funds," the complaint stated.
In settling the charges, NetSpend has agreed to pay no less than $53 million in relief to affected consumers who purchased a prepaid card between January 1, 2010 and August 31, 2016. The company has also been barred from advertising, marketing, promoting, or selling any prepaid product in which it misrepresents the key details and conditions.
In a statement also released on Friday, NetSpend continued to deny the allegations, saying that it does "a great deal to encourage card activation and comply with federal law."