---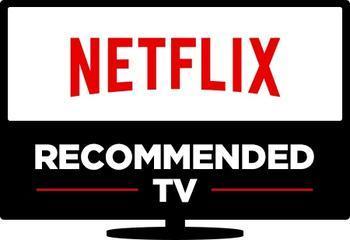 If you have a "smart TV" -- one with built-in Internet video streaming -- you may have come to the conclusion that it's not as "smart" as it might be. Netflix wants to change that and today announced its "Netflix Recommended TV" program, an independent smart TV evaluation program to help consumers identify televisions built for a superior Internet TV experience.
"We've created the Netflix Recommended TV program to help consumers identify smart TVs that offer better performance, easier menu navigation and new features that improve the experience for Internet TV services,'' said Neil Hunt, chief product officer at Netflix. "When you see a TV with the Netflix Recommended TV logo, it means that TV will provide an excellent Netflix experience, based on criteria our members tell us matter most.''
What's the big deal? Basically, some TVs don't provide the speed and convenience that consumers have come to expect from their Roku or Amazon Fire boxes and Google Chrome TV sticks.
Many smart sets are slow to start up and some have menus that seem designed to confuse and baffle the user. Some also have a ponderous upgrade process that renders them essentially unconscious for long periods of time.
This is potentially bad news for Netflix, since frustrated viewers could flip over to cable, DVD or over-the-air programs instead.
"Great Netflix experience"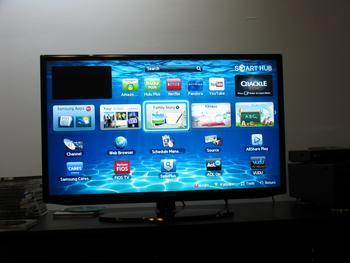 So Netflix says that over the last seven years, its engineers have worked with makers of Internet-ready televisions, game consoles, set-top boxes and mobile devices to test their products and "ensure consumers get a great Netflix experience right out of the box," the company said in a news release.
With the Netflix Recommended TV logo, TV manufacturers will be able to highlight products that offer both the best Netflix experience and superior smart TV performance, Netflix said.
This spring, Sony Electronics, LG Electronics, Sharp Electronics, VIZIO and manufacturers of Roku TVs™ are expected to be among the first smart TV set-makers to deliver models designated by Netflix to receive a 'Netflix Recommended TV' logo.
Among other performance criteria also expected to be announced this spring, the program recognizes consumer benefits including turning the TV on instantly, faster app launch and faster resume of video playback. Though initially a US-based program, global television manufacturers will incorporate many of these features in sets sold worldwide.
''As more and more of Sony BRAVIA TV customers choose streaming to watch movies and TV shows, the Netflix Recommended TV program will point them to some of the innovative features we're introducing to make Internet TV just as easy and intuitive as linear TV,'' said Masashi Imamura, president of Sony Visual Products Inc.
Televisions certified under the program will be available at many different price points and screen sizes.
---