---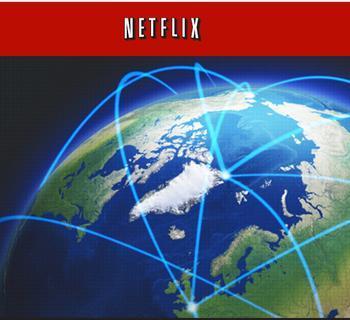 You frequently hear complaints that the United States lags in broadband access, and it may well be that rural areas aren't as well served as they might be. But when it comes to speed, the U.S. is doing just fine, thanks.
That's the result of Netflix' most recent Global Speed Index, which aggregates performance results from its 33 million worldwide subscribers, letting consumers see which ISP offers the best Netflix performance in their country.
The U.S. can thank Google Fiber for putting it over the top in February. Although there aren't many Google Fiber customers yet, since the service is only being offered in a portion of Kansas City, those lucky few saw an average Netflix speed of 3.35 Mbps in February.
The Netflix finding lend support to a recent report from the Federal Communications Commission, which found broadband speeds hitting, and even exceeding, their advertised targets much of the time.
Second in is the U.K., where Virgin customers averaged 2.37 Mbps during the same month. At the bottom of the list is Mexico, where the fastest ISP averaged 2.10 Mbps.
As for which companies are delivering the fastest streaming in the U.S., well, here's the chart: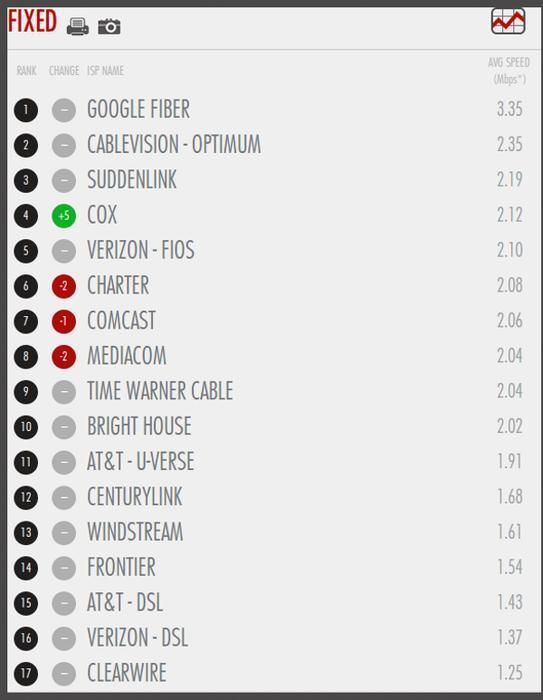 ---