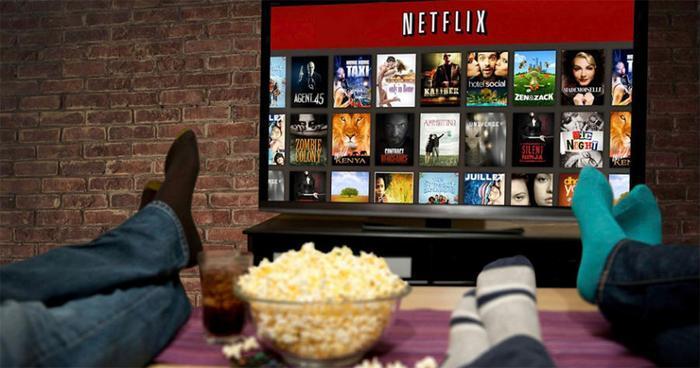 Netflix hopes that binge-worthy, not cringe-worthy, will remain the name of its game after the movie platform suffered through a beta test of running what appeared to be commercials between episodes and movies.
The move created a serious backlash from subscribers even though they could "skip" the message with the click of a button.
"We are testing whether surfacing recommendations between episodes helps members discover stories they will enjoy faster," a spokesperson for Netflix said. "It is important to note that a member is able to skip a video preview at anytime if they are not interested."
Netflix users voiced their frustration on a Reddit discussion.
"If I get ads shoved in my face on Netflix then I fully expect the service to be free without paying anything for it. Plenty other sites that deliver quality content without pushing ads in the customers face," wrote one embittered subscriber. Others went as far as suggesting that people pirate Netflix' content.
In the same discussion, disgruntled users applauded Hulu's transparency for offering both ad-supported and ad-free tiers to its service. "Scummy of Netflix to just slip it into their sub with no warning," wrote one user in the Reddit conversation.
In response to the public outcry, Netflix stated that the new promotional materials were simply all part of its normal process.
"At Netflix, we conduct hundreds of tests every year so we can better understand what helps members more easily find something great to watch. A couple of years ago, we introduced video previews to the TV experience, because we saw that it significantly cut the time members spend browsing and helped them find something they would enjoy watching even faster," a company representative told ConsumerAffairs.
"Since then, we have been experimenting even more with video based on personalized recommendations for shows and movies on the service or coming shortly, and continue to learn from our members."
A tempest in a teapot?
It's hard to gauge how this dust-up will affect Netflix, but the company seems to be determined to create a new revenue stream off the backs of its enormous audience -- estimated by Statista at over 130 million.
Close to a year ago, the streaming service boosted rates on two service plans which had the potential of lining its pockets with an extra $100 million a month. ConsumerAffairs also reported that Netflix appeared to be testing a new tier called "Netflix Ultra" in European markets with a price point of approximately $16.99 a month.
Watch up or hush up?
Netflix has pulled back when it comes to consumer comments lately. First, in July, it removed reviews from its website. In the recent Reddit discussion about the inclusion of ads, Netflix put the kibosh on the discussion and locked the thread so only Netflix moderators could manage the posts.
If Netflix is looking in its rearview mirror, it has to be seeing other services -- especially Hulu -- gaining ground. Thanks to exclusive shows like 'The Handmaid's Tale,' Hulu now has more than 20 million subscribers, an 18 percent increase since the fourth quarter of 2017. In a recent survey, 23 percent of respondents stated that they had an active Hulu Plus subscription, with the service being a favorite amongst millennials.
Hulu also has a leg up on Netflix and is edging closer to becoming a "real" network by offering live TV in addition to streaming, including content from Disney, NBC, and Fox -- all of which are Hulu shareholders.