---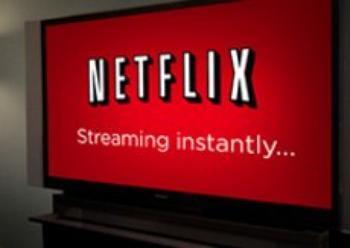 Just a few years ago, back when over-the-air TV and cable were kings, it was necessary to explain what streaming video was before you could talk about it.
Those days are long gone, as a new survey from Frank N. Magid Associates makes clear. The research and consulting firm says Netflix is now used in one-fourth of U.S. homes, up from 20% just a year ago.
Amazon Instant Video's audience jumped to 8% of U.S. homes, up from 5%, the survey found, and Hulu rose to 5% from 4%.

Overall, more than half of U.S. homes (55%) now stream TV episodes and movies, up from 49% in 2011, the survey of 1,500 U.S. homes in November 2012 found.
"Netflix certainly is the de facto brand for long-form streaming," says Maryann Baldwin, vice president of Magid Media Futures.
But nothing stands still and, while Netflix may be in the lead today, its two closest competitors are coming up fast.

"As more people discover Hulu Plus and Amazon Prime, their expectations for quality content are going to change because they tend to have the more recent content," Baldwin says. "The competition is making inroads."
Net TV
"Smart TVs" are also making inroads. Homes with Net-connected TVs rose to 35% of all U.S. households in 2012, up from 30% in 2011, the Magid survey found. That trend is accelerating and should hit 42% of all U.S. homes by the end of 2013, Magid projects.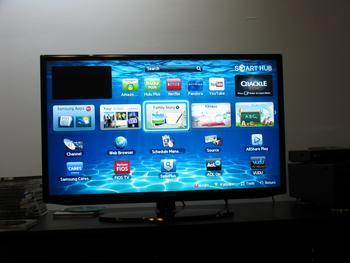 Net-connected TVs, like the Samsung Smart TV models, make it possible to stream Internet video without having to use add-on devices like Roku boxes or Net-connected DVD players.
As more homes replace their existing TVs with Net-connected models, the penetration of Netflix, Amazon Prime and Hulu is expected to increase markedly.

"It's interesting how quickly (Netflix has) evolved into similar challenges as the Comcasts and DirecTVs of the world," Baldwin says. "The content costs caught up to them pretty quickly. Content is still king."
---