---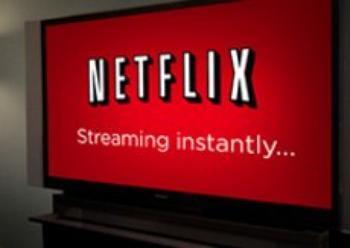 For many consumers, having a dead internet or cable connection is a good way to ruin an evening. Thankfully, many services -- including Amazon Prime, Google Play, and iTunes -- allow users to access content offline by downloading it.
It's a feature that fans of the entertainment service Netflix have been wanting for some time. And, in an interview yesterday with CNBC, Chief Content Officer Ted Sarandos indicated that the company was mulling over the possibility of providing. However, U.S. consumers shouldn't get too excited by the news just yet. Sarandos said that the feature would first come out in areas that don't have high internet speeds.
"We still think for the developed world our thesis has been true but I think as we get into more and more [of the] undeveloped world and developing countries that we want to find alternatives for people to use Netflix easily," he said in an interview.
Catering to low-speed areas
So, what does this mean for Netflix users? It's likely that the company is trying to cater to each region to use the service. For developed areas that can support the streaming service, it makes good business sense to keep the service online. However, for areas that require more offline capabilities, Netflix will be trying to step up to meet those needs.
"We have talked a lot about this over the years and our belief is that broadband and Wi-FI become more and more ubiquitous, available in more and more places that you are, more and more minutes of the day," explained Sarandos.
"Now as we've launched in more territories … They all have different levels of broadband speeds and Wi-Fi access. So in those countries they have adapted their behaviors to be much more of a downloading culture. So in those emerging territories it starts to become a little more interesting."
Haven't we heard this before?
This isn't the first time the Netflix has brought up the possibility of an offline viewing feature. Back in April, after the release of Amazon's Prime Video service, rumors circulated that the company was on track to make such a move. However, logistical concerns were an issue.
"You have to remember that you want to download this thing. It's not going to be instant, you have to have the right storage on your device, you have to manage it, and I'm just not sure people are actually that compelled to do that, and that it's worth providing that level of complexity," said Netflix Chief Product Officer Neil Hunt in a past interview.
Whether the company has found a way past these hurdles, and whether it will be worth it in all markets, remains to be seen. 
Thanks
Keep an eye on your inbox, the lastest consumer news is on it's way!
Unsubscribe easily whenever you want
---