---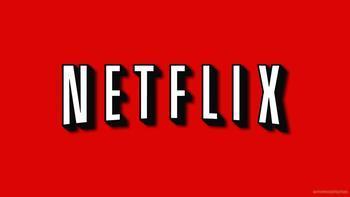 Netflix has become a consumer favorite for the streaming service that it provides, allowing subscribers to watch videos on its network for a monthly fee. Although it is still very popular, the company does have a few things to worry about.
Amazon has recently stepped up its game and will be offering Prime Video as a standalone service that consumers can purchase on a monthly basis – a direct challenge to Netflix. Older Netflix subscribers are also looking at a price hike, a change that will bring the cost of their subscriptions in line with new subscribers at $9.99 per month. Until now, these older subscribers were only paying $7.99 or $8.99 per month.
"We will phase out this grandfathering gradually over the remainder of 2016, with our longest-tenured members getting the longest benefit," said the company in a letter to shareholders.
Offline viewing
In order to assuage some of the worries that consumers may have, it seems that Netflix is considering something that it has shied away from in the past: offering an offline viewing feature. According to a report by MarketWatch, the company is keeping an open mind about making the feature available.
"We have been focusing on the click and watch, and the beauty and simplicity of streaming. But as we expand around the world where we see an uneven set of networks, it's something we should keep an open mind about," said CEO of Netflix Reed Hastings.
The possible change would allow much more flexible viewing options for consumers. Currently, subscribers need to have an internet connection to gain access to the streaming service, but this would no longer be a requirement with offline viewing.
Content like TV shows and movies would just need to be downloaded to user devices ahead of time so that they could be accessed without an internet connection. It's something that many consumers are used to if they want to watch something while on an airplane.
In the past, Netflix had avoided offline streaming because they thought that it was too complex.
"You have to remember that you want to download this thing. It's not going to be instant, you have to have the right storage on your device, you have to manage it, and I'm just not sure people are actually that compelled to do that, and that it's worth providing that level of complexity," said Neil Hunt, Netflix's Chief Product Officer, in an interview with Gizmodo last September.
Well, it looks like it might be worth it now.
Thanks
Keep an eye on your inbox, the lastest consumer news is on it's way!
Unsubscribe easily whenever you want
---