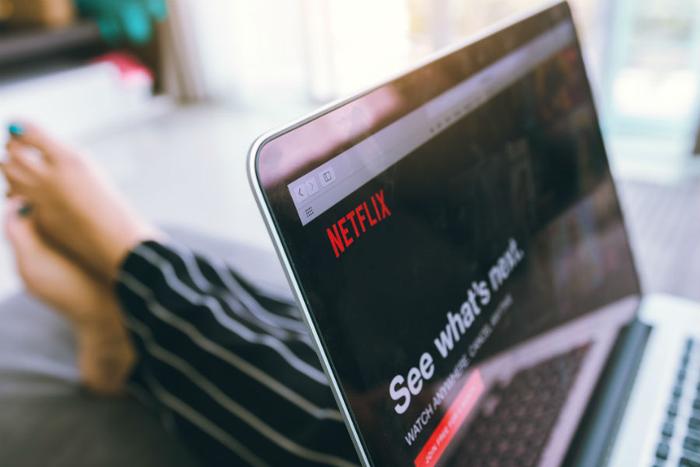 Over the last few days, Netflix announced two new changes that will alter users' experience moving forward.
For starters, the platform stated months ago that it would be doing away with user reviews, and that time has finally come. Additionally, though just in the testing phases as of right now, the company has started showing short promo videos of Netflix shows in between episodes of other Netflix shows.
Consumers have been exceptionally vocal -- particularly regarding the second issue -- as the updates have the potential to change the familiar Netflix experience.
User reviews
Netflix announced in early July that it would doing away with user reviews on its website come the end of the month.
In an email to users that had recently left reviews, the company said that the feature was being eliminated due to lack of use in recent months. Many speculated that Netflix didn't want to give subscribers the power to publicly disparage shows or movies. The company has also reported issues with users who bombard the comments sections because they disagree with the content of certain movies or shows.
Earlier this year, Netflix removed it's five-star rating system and changed it to a simple thumbs up or thumbs down, and this option remains available to users.
Backlash over ads
There have been rumors flying around online that Netflix was going to start showing commercials in the middle of shows.
The company began showing commercials between shows and movies -- strictly as a test -- and users were able to skip them with a quick click. The ads were only during shows Netflix produced -- not during shows produced by outside production companies. Users were less than pleased with this test, but Netflix was quick to dispel the rumors and provide insight.
"We are testing whether surfacing recommendations between episodes helps members discover stories they will enjoy faster," a Netflix spokesperson said. "It is important to note that a member is able to skip a video preview at anytime if they are not interested."
Reddit quickly became a popular forum for users to share their frustrations.
"If I get ads shoved in my face on Netflix then I fully expect the service to be free without paying anything for it," one user wrote. "Plenty other sites that deliver quality content without pushing ads in the customers face."
This same discussion saw many users touting Hulu for their transparency in offering customers both ad-free and ad-supported options.
Netflix attempts to quash concerns
Some users took to Twitter to express their concerns, with some users who weren't affected by the testing threatening to leave the streaming service.
"I'll be one of the millions to say it," one user tweeted. "If you introduce any ads to your service that we pay for, I am cancelling my subscription that I had for years and move on somewhere else."
Netflix did rebut, though. On top of informing users that this feature is strictly in the testing phases and does not affect all users, the company also released an official statement. "A couple of years ago, we introduced video previews to the TV experience, because we saw that it significantly cut the time members spend browsing and helping them find something they would enjoy watching even faster," the company said.
To opt out of future Netflix testing, users can go to netflix.com/donottest at any time and provide information to avoid promotional materials.