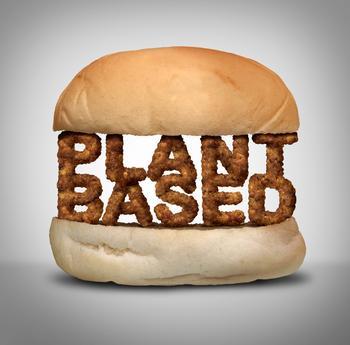 Beyond Meat and Impossible Foods are two relatively new players who've gotten a lot of attention for their plant-based burgers. But Nestlé says it can play that game too.
The food and beverage giant, which has marketed a meatless burger product for years, has just introduced what it says is a vegan bacon cheeseburger -- all plant-based. Called the "PB Triple Play," the new product teams newly developed vegan alternatives to cheese and bacon with the company's existing plant-based burger patties.
The new product will be offered to restaurants and foodservice operators in hopes of attracting a national franchise. Burger King added the Impossible Whopper to its menu after a test market in the St. Louis area led to a bump in traffic at its restaurants. In August, Impossible Foods got approval to sell its meatless burgers in grocery stores.
'We have now raised the bar'
Nestlé CEO Mark Schneider says demand for meatless products is strong and is likely part of a growing trend that is here to stay.
"More and more consumers are looking for delicious, nutritious and sustainable plant-based options when they dine out," Schneider said. "We have now raised the bar by developing a 'PB triple play' of ingredients for an all-time classic: the bacon cheeseburger. We're continuing to make good on our promise to offer consumers food that is right for them and right for the planet."
Nestlé says its vegan garnish looks and tastes like the real thing. The cheese alternative is described as having the texture, "meltability," and taste of dairy cheese. The bacon alternative is said to look like crispy fried bacon and have the same taste.
Nestlé said it used its R&D experience and proprietary technology to come up with vegan alternatives to cheese and bacon. The company says it uses a combination of natural ingredients such as plant-based proteins, fibers, and oils to make the products.
The company says the introduction of the new product is part of its efforts to accelerate the transformation of its product portfolio to more "innovative, sustainable products."