---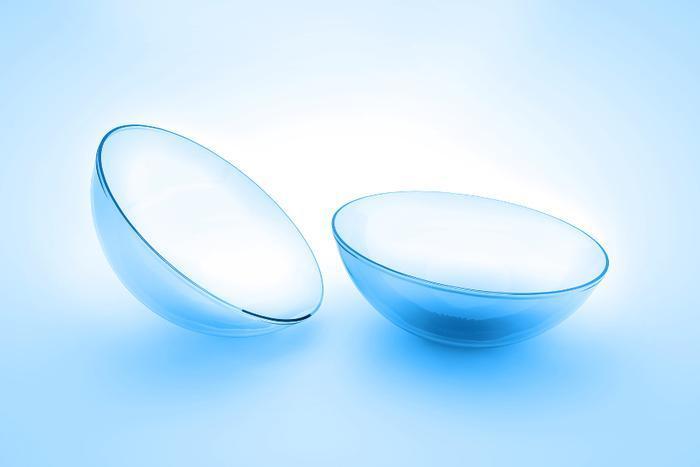 Every consumer-news or money-saving website, including this one, will tell you to shop around and look for the best price before you commit to buying something. But a Senate antitrust panel suggests that if you need to buy contact lenses, shopping around won't be much help.
Reuters reported earlier this week than a nine-member antitrust panel connected to the Senate Judiciary Committee is investigating allegations of price-fixing against three of the four major manufacturers of contact lenses sold in the United States.
The three companies – Alcon (owned by Novartis AG), Bausch & Lomb (owned by Valeant Pharmaceuticals) and Johnson & Johnson – all impose minimum sale prices on certain of their products. In other words, retailers who sell them are forbidden to offer prices below a certain point.
Under American law, such actions would have been thoroughly illegal price-fixing for most of the 20th century and the first few years of the 21st, until a 2007 Supreme Court ruling.
Leegin Leather
Minimum price agreements between manufacturers and retailers became illegal in 1911, when the Supreme Court ruled that such agreements violated the Sherman Anti-Trust Act. But in 2007, the Supreme Court agreed to hear the case of Leegin Creative Leather Products v. PSK Inc.
Here's a brief summary: Leegin manufactured leather fashion accessories, and required all retail sellers to sell them at a certain minimum price—no discounting allowed. A small Texas store called "Kay's Kloset" sold Leegin goods at a discount, so Leegin refused to let Kay's sell any more Leegin products.
Kay's sued Leegin on anti-trust grounds, and the Fifth Circuit Court of Appeals ordered Leegin to pay a judgment of $1.2 million. But Leegin appealed to the Supreme Court, which overturned the earlier judgment in a 5-4 decision.
That said: the Sherman Anti-Trust Act still remains in effect, and some types of minimum-price fixing remain illegal, whereas others are allowed. What's the difference? Basically, the Supreme Court said in 2007, the Sherman Anti-Trust Act only bans minimum-price agreements in cases where the price-fixing is intended to be anti-competition.
In 2007, Justice Kennedy wrote in the court majority decision that "Vertical agreements establishing minimum resale prices can have either pro-competitive or anticompetitive effects, depending upon the circumstances in which they are formed."
Justice Breyer, writing the dissent, countered that the 2007 court had failed to justify overturning the minimum-price rule, and also failed to show evidence that price minimums would actually help consumers.
Minimum price
Now here we are the middle of 2014, and in the previous 18 months, three out of the four major contact lens manufacturers have established or plan to establish minimum price rules on retailers. So the Senate anti-trust panel held hearings, hoping to find sufficient evidence to solve a mystery: do minimum price mandates on contact lenses help or hurt customers who need to buy contact lenses? And are such price minimums intend to promote or to stifle competition in the contact-lens business?
An executive for 1-800-CONTACTS told the Senate that, as a result of the price minimums, "[Consumers] will see higher prices. They will lose their ability to shop around."
But a Johnson & Johnson executive said that the company's proposed anti-discount policies don't matter, since customers who buy the company's ACUVUE lenses will still enjoy nice low prices. "By instituting a [uniform price], lowering our prices and making the process by which we make those prices available, we believe we can better compete in the contact lens market."
And an executive for Novartis/Alcon told the Senate that the price minimums were necessary to protect brick-and-mortar optometrist/retailers from customers who engage in "showrooming" – visiting a retail store (or discussing contact lens options with an optometrist) long enough to learn about the product, then buying it more cheaply from an online discounter.
---