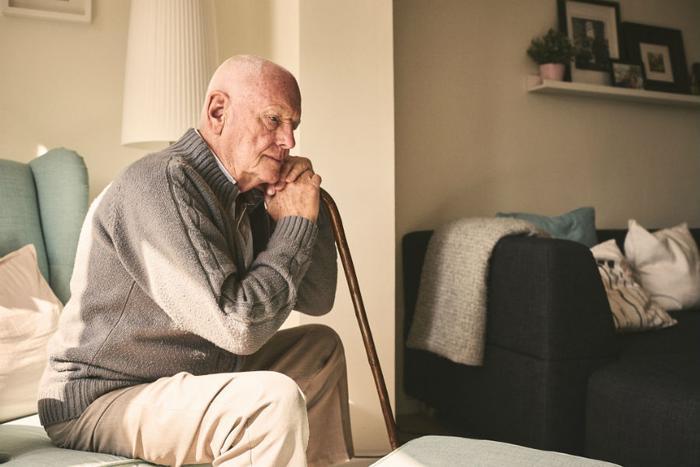 Depression affects consumers young and old, and now a new poll is exploring how the latter deals with mental health struggles. 
According to responses to the GeneSight Mental Health Monitor, nearly two-thirds of older consumers reported that they wouldn't seek professional help for their depression. 
"The 'pull yourself up by your bootstraps' mindset of some seniors and reluctance to talk about mental health are hindering them from getting the help they need -- especially now when the pandemic is having an enormous impact on the mental health of older Americans," said researcher Dr. Mark Pollack. "People will seek treatment for conditions like heart disease, high blood pressure, or diabetes. Depression is no different. It is an illness that can and should be treated." 
Why are seniors avoiding treatment?
The GeneSight Mental Health Monitor polled consumers aged 65 and older across the country to determine their attitudes about depression. Their findings revealed that more than 60 percent of older consumers wouldn't seek out mental health treatment for depression. 
Survey respondents hadn't been formally diagnosed with depression, but they did have concerns that they were exhibiting depression-related symptoms. Despite that, they still reported that they wouldn't get help for those concerns. Ultimately, over 30 percent of the participants believed that they could handle their depression themselves, and nearly 40 percent were confident that they didn't need a doctor's help. 
More than 30 percent of the participants also reported that they noticed their depression had affected their lives in tangible ways; they struggled to enjoy activities that normally brought them joy, and they had difficulties interacting with the people closest to them. Having strong, supportive connections is an important aspect when it comes to protecting against depression. 
"In my experience, there is a commonly held view that depression is a normal part of aging; it is not," said researcher Dr. Parikshit Deshmukh. "I've found older adults have a very difficult time admitting that they have depression. When they do acknowledge it, they are still reluctant to start treatment for a wide variety of reasons." 
The researchers explained that there is a stigma around mental health and depression for many older consumers, and finding the right treatment can be time-consuming and ultimately ineffective. However, the researchers hope that older consumers treat their mental health concerns the same way they'd treat their physical health concerns. They encourage seniors to take time to find a treatment plan that works for them.