---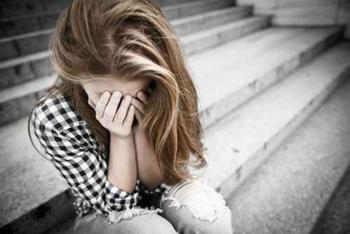 Depression – it's a condition that has affected millions of people all around the world, and it can manifest itself in so many different ways. However, one common feeling that is often associated with it is one of hopelessness; it can often be hard for depressed individuals to imagine that things can ever get better.
But a new study shows that this is not necessarily the case. A team of researchers have found that 39% of individuals who have experienced a form of major depression are able to recover and achieve complete mental health. The team has also identified factors that both aid and detract from an individual's ability to overcome the condition.
"This research provides a hopeful message to patients struggling with depression, their families and health professionals. A large number of formerly depressed individuals recover and go on to reach optimal well-being," said lead author Esme Fuller-Thomson.
Full recovery never out of reach
While the phrase "complete mental health" may seem murky, the researchers clearly define it as a state that is reached when a person is able to achieve almost daily happiness or life satisfaction, positive social and psychological well-being, and are also free of depression, anxiety, suicidal thoughts, and substance abuse for at least one full year.
The study utilized a sample of over 2,500 participants who had shown symptoms of major depressive disorder at some time in their life. After collecting data on each participant, the researchers found that 39% of them were able to overcome their depression and achieve complete mental health.
Additionally, they found that the length of the depressive episode had no bearing on whether or not a participant was able to achieve complete mental health. For example, those who had long depressive episodes (lasting over two years) were able to overcome their depression just as often as those who experienced a depressive episode for one month.
"In other words, there is no need for individuals and families to lose hope that a full recovery is beyond reach," remarked study co-author Senyo Agbeyaka.
Social support is key
While the length of the depressive episode had no bearing on a participant's ability to achieve complete mental health, there were some factors that the researchers identified as being important to recovery.
Perhaps the most influential of these factors was the presence of social support. The researchers found that participants who had close ties to the people around them were much more likely to overcome their depression.
"Formerly depressed adults who had emotionally supportive and close relationships were four times more likely to report complete mental health than those without such relationships," said co-author Mercedes Bern-Klug. "Having at least one trusted friend was critical to cultivating complete mental health."
Inhibiting factors
On the flip side, the researchers found that certain factors stopped participants from achieving complete mental health. Some of these included poorer physical health, functional limitations, and insomnia. The researchers believe that these findings should inform how health care professionals treat depression.
"Clearly, this underlines the importance for health professionals to consider strategies that address both physical health problems and social isolation when treating those with depression," said co-author Deborah LaFond.
The full study has been published in the journal Psychiatry Research.
Thanks
Keep an eye on your inbox, the lastest consumer news is on it's way!
Unsubscribe easily whenever you want
---