---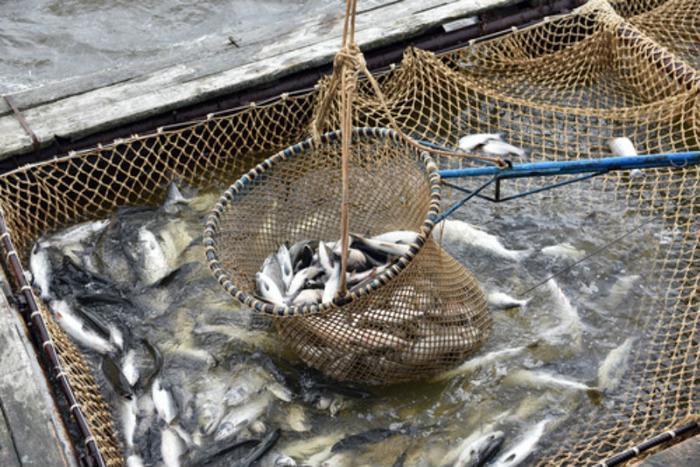 Food waste is an issue getting increasing attention, so it stands to reason that a new report from the Johns Hopkins Center for a Livable Future (CLF) will raise a few eyebrows.
The report maintains that as much as 47% of the U.S. seafood supply is lost each year, never making it to consumers' tables. The research suggests the biggest reason is consumer waste.
If true, it's a troubling development, coming at a time when seafood sources are under pressure and consumers are being urged to eat more fish, due to its health benefits.
"If we're told to eat significantly more seafood but the supply is severely threatened, it is critical and urgent to reduce waste of seafood," said study leader David Love, an assistant scientist at the Johns Hopkins Bloomberg School of Public Health.
The study looked at seafood waste by focusing on the amount of seafood lost annually at each stage of the food supply chain and at the consumer level. By researchers' estimates, the edible supply of fish starts at 4.7 billion pounds per year.
2.3 billion pounds wasted
They say some of that fish is wasted as it moves through the supply chain from hook or net to plate. The study concludes that 2.3 billion pounds of seafood gets wasted, and that much of that waste could be eliminated by changing consumer behavior.
In fact, the researchers contend that consumers throw out 1.3 million pounds of edible seafood each year.
The 2010 U.S. Dietary Guidelines recommended increasing seafood consumption to eight ounces per person per week and consuming a variety of seafood in place of some meat and poultry. Yet achieving those levels would require doubling the U.S. seafood supply, the researchers say, or eliminating nearly all seafood waste.
Food waste reduction goals
Earlier this month, the Obama administration announced the nation's first-ever goals for cutting food waste nationwide, setting a target of 50% by 2030.
Dana Gunders, Staff Scientist at the Natural Resources Defense Council and author of the Waste-Free Kitchen Handbook, said it was an historic step.
"Wasted food is wasted money, wasted water, wasted land and wasted energy," Gunders said. "America is taking solid action to keep more food on our plates now and into the future. We look forward to working with them to make this goal a reality."
But Gunders said the government can't accomplish that goal alone. It's going to take help from everyone -- from restaurants to grocery stores to household shoppers.
The Johns Hopkins researchers urge a stronger focus on prevention strategies involving governments, businesses, and consumers to reduce seafood loss and create a more efficient and sustainable seafood system.
---