---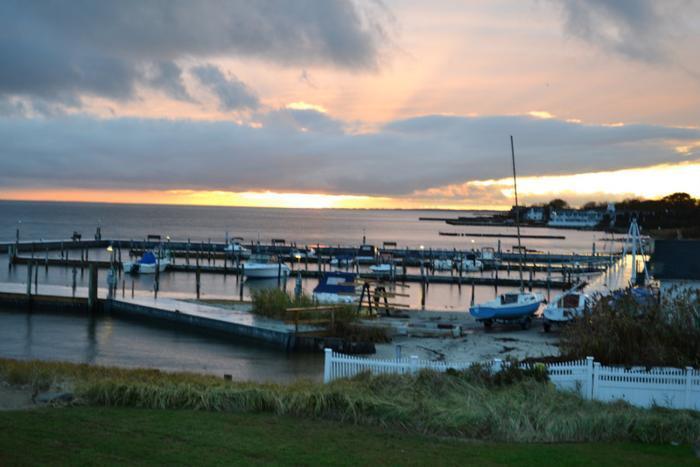 The Atlantic hurricane season is underway and insurance executives will be biting their nails for the next several months, following an updated report that finds more than 6.8 million homes on the Atlantic and Gulf coasts are in danger of hurricane storm surge damage.
The CoreLogic report calculates the total cost for reconstruction of the homes located in 19 states and the District of Columbia at more than $1.5 trillion. There is a little good news in the report, which is that the number of homes in the extreme danger zone is down slightly from last year.
"Using more granular-level data has given us an even clearer picture of which homes are at risk of storm surge damage," said Dr. Tom Jeffery, senior hazard risk scientist for CoreLogic. "Despite the overall increases in risk, we were glad to see that the number and value of homes in the most extreme, and dangerous, category actually declined. It just goes to show the power of how advanced data can improve risk assessment at the property level."
At the state level, Florida, Louisiana, and Texas consistently have more homes at risk than other states. Florida ranks first with 2.7 million at-risk homes across the five risk categories.
At the regional level, the Atlantic Coast has just under 3.9 million homes at risk of storm surge and the Gulf Coast has just over 2.9 million homes at risk.
Top 20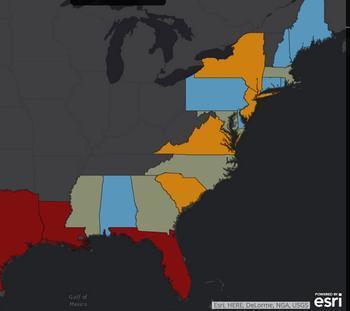 Here is CoreLogic's list of the 20 states (and D.C.), showing the total number of homes at risk in each:
1 Florida 2,731,626
2 Louisiana 800,521
3 Texas 531,169
4 New Jersey 468,823
5 New York 458,730
6 Virginia 403,613
7 South Carolina 338,640
8 North Carolina 244,712
9 Massachusetts 161,394
10 Georgia 148,718
11 Maryland 130,872
12 Mississippi 100,166
13 Pennsylvania 83,251
14 Connecticut 67,602
15 Delaware 54,154
16 Alabama 50,965
17 Rhode Island 26,593
18 Maine 18,351
19 New Hampshire 9,516
20 District of Columbia 768
Total 6,830,184
Flood insurance
Besides the rising cost of homeowners' policies, consumers in hurricane-prone regions are already wrestling with constantly rising premiums for flood insurance, although a recent report says Congress could take action to address the issue.
Jamie Gregory, deputy chief lobbyist for the National Association of Realtors, said the Flood Insurance Market Parity and Modernization Act, passed in the House, would clarify that property owners may satisfy the mandatory flood insurance purchase with either a federally-guaranteed policy or private insurance, ensure that consumers can move freely between federal and private insurance coverage without penalty, maintain the federal program as a viable choice, and maintain important consumer disclosures.
"This is not a silver bullet to solve the problem of increasing flood insurance rates but it is a first step to move private insurance into the market to determine if it will work," Gregory said.
---