---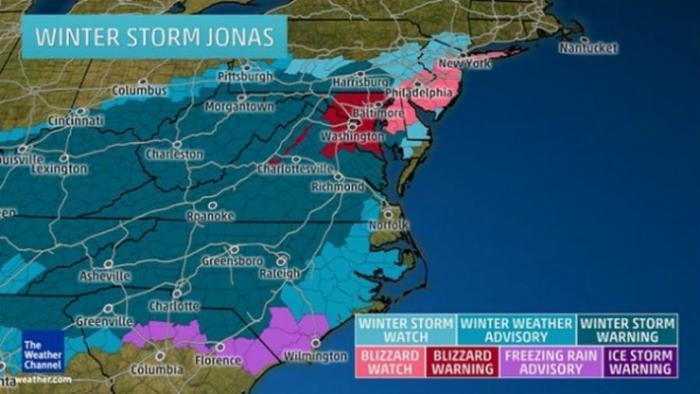 If you live on the East Coast, then you may already be feeling the effects of Winter Storm Jonas. Over 65 million Americans in 18 states have been issued a blizzard warning for their area and can expect several inches of snowfall per hour over the next 24 hours, according to the National Weather Service.
As of Friday morning, many states in the Southeast had already experienced heavy snowfall, including six inches or more in Kentucky, Tennessee, and South Carolina, amongst others.
In such conditions, travelers will have a hard time navigating the roads and should exercise extreme caution. Unfortunately, other avenues of travel are also being shut down. According to ABC News and Consumerist, 5,900 flights have already been canceled or delayed for the weekend, with more being called off as time goes on.
As of 1:30 p.m. (EST) Flight Aware calculates that 3,183 flights have already been canceled today. Total delays number 5,100, with delays within, into, or out of the U.S. coming to 1,370. As the storm continues to spread into more northern states, this number will rise dramatically.
Hunker down
Muriel Bowser, mayor of Washington D.C. has asked all inhabitants of the city to "hunker down" and find shelter. Snow will begin to hit the area between 1:00 and 3:00 p.m. She admits that this "major storm" has "life and death implications," according to an ABC News report.
Travelers and residents in affected areas should all heed Mayor Bowser's advice. Those looking to be out on the roads should strongly reconsider their travel plans. If snow has yet to hit your area, make sure that you have sufficient amounts of clean water in case the storm shuts down power. For more information on how to prepare, visit the American Red Cross' site here.
---