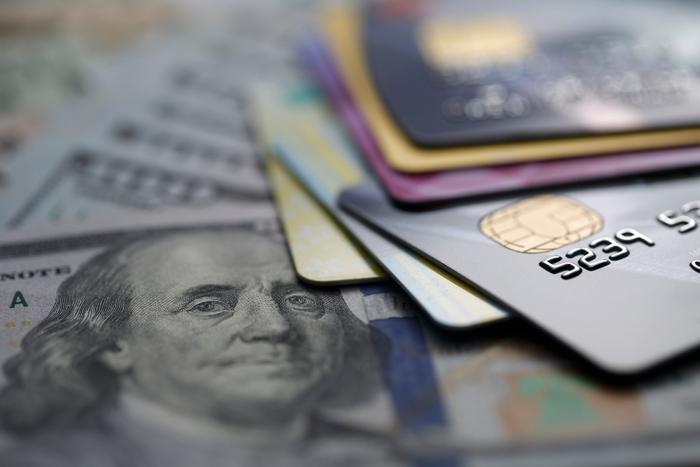 One effect of the massive layoffs triggered by the coronavirus (COVID-19) has been a significant reduction in consumer credit. Twenty-five percent of U.S. credit cardholders say their credit limits were lowered on a card, or the card was involuntarily canceled.
The survey by CompareCards confirms an earlier report at the end of April that said some credit card issuers were reducing their credit exposure over concerns of widespread defaults. The CompareCards report shows a widespread industry move to take preemptive action over the last 30 days.
"I'm not surprised that credit card issuers are reining in available credit, but I was definitely surprised by just how widespread it already is," said Matt Schultz, chief credit analyst for CompareCards, which is owned by LendingTree. 
That hurts affected consumers in two ways. First, the reduction in credit means they will be without a critical lifeline if they suddenly find themselves unemployed.
"No one wants to have to rely on credit cards to act like an emergency fund in tough economic times, but that's the reality for many Americans," Schultz said.
Credit score damage
Beyond that, a reduction in credit usually hurts the cardholder's credit score. A score will go down if a credit card company reduces the cardholder's credit limit. 
It could go down even more if there is a balance on the card. The credit limit reduction means the cardholder is using a higher percentage of available credit, usually a drag on credit scores.
The results of the survey showed that nearly 50 million American credit cardholders reported their credit limit had been cut or their card closed in the past 30 days. 
Baby boomers were largely unaffected -- only 8 percent reported credit limit reductions. But a little over one-third of Gen Z, millennials, and Gen X cardholders suddenly had access to less credit than before the pandemic outbreak.
It's happened before
Credit card companies did the same thing in the wake of the 2008 financial crisis, when unemployment shot up to 10 percent. Most companies targeted cardholders with low credit scores and those with subprime cards.
With unemployment expected to be more than twice as high in the wake of the pandemic, lenders appear to be acting quickly to reduce their risk when it comes to these consumers -- the very ones who may need access to credit the most.
Cardholders who've seen their credit limits fall in the last month may be able to regain lost ground by boosting their credit score. Those who are still employed can raise their scores by paying all their bills on time every month and aggressively paying down credit card balances.
A credit repair company may also be a source of help. ConsumerAffairs has thousands of reviews of some of the best ones here.