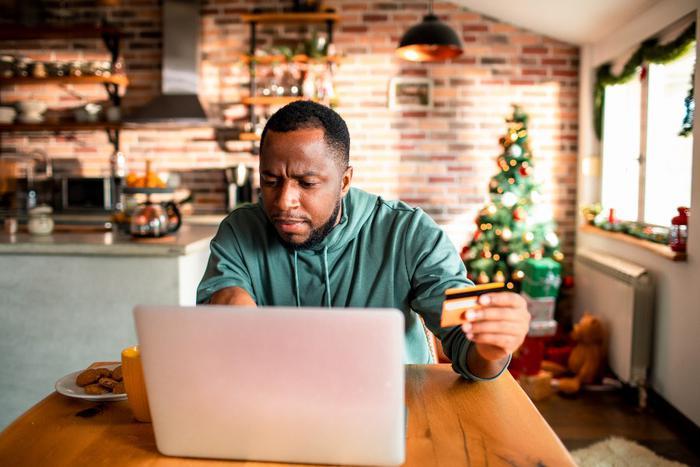 Around 40 percent of U.S. consumers plan to spend less than they normally do on gifts this holiday season, according to a survey from CNBC. 
The organization polled 800 Americans as part of its All America Economic Survey and found that the financial impact of the COVID-19 pandemic is causing many consumers to cut back on spending. 
The survey found that 39 percent of consumers will spend less this holiday season, while just 11 percent plan to spend more than usual. The average American plans to spend $886, which is a 10 percent decrease from planned holiday spending last year. 
In 2017, the same survey found that 25 percent of Americans planned to cut back spending during the holidays, and 18 percent said they would spend more.
Wealthiest Americans showing most restraint
This year, the reasons consumers cited for spending less were: 
Loss of wages or income (29 percent)

The coronavirus (19 percent)

The economy (17 percent)

A need to save money (16 percent)
CNBC's survey showed decreased spending plans across all income brackets. However, the survey suggested that "the wealthiest Americans could be holding back the most" this year.
"It does seem like those Americans earning over $100,000 are holding back a little bit more than they did in 2019," said Hart Research Associates partner Jay Campbell.
That caution could be rooted in uncertainty regarding how next year will play out economically. A third of respondents said they believe the economy will get worse in 2021. Republicans were found to have a more pessimistic outlook about the economy while Democrats' outlook has grown more positive since the election of former Vice President Joe Biden. 
Online spending surge
The COVID-19 pandemic has led to a significant jump in the number of consumers planning to do their shopping online this holiday season. CNBC's survey found that 55 percent of respondents plan to do most of their shopping online, compared with 43 percent a year ago. 
"It's the biggest gain in the 14 years of the survey and follows a three-year plateau in that metric. It's also the first time more than half of respondents favored online shopping," the report noted.