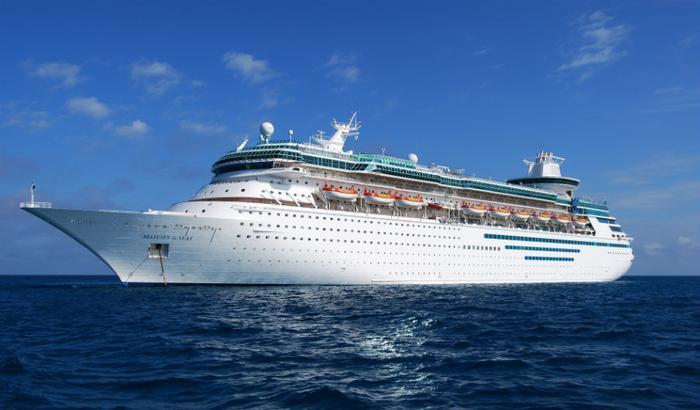 A Royal Caribbean cruise ended early after nearly 300 people reportedly suffered gastrointestinal symptoms.
Royal Caribbean confirmed that 277 guests and crew members came down with a symptoms consistent with norovirus, a stomach illness that can be caused by contaminated food or drinks, or by people not washing their hands, according to the CDC.
The cruise line stressed that sick passengers accounted for a small percentage of the nearly 9,000 people aboard the Oasis of the Seas cruise.
Nevertheless, authorities in Jamaica didn't allow any of the guests to disembark as a precaution. Some passengers complained on social media that many parts of the boat had been cordoned off. They said that most restaurants and bars were closed during the long wait at the Jamaican port.
"Me and my girl personally saw 3 locations cut off for vomit," one passenger wrote on Twitter.
The ship's next destination was in Mexico, but it headed back to Florida instead. Royal Caribbean apologized and distributed a letter to guests, offering everyone a full refund for the weeklong trip, which ended a day early due to the outbreak.
Royal Caribbean's CEO said last year that norovirus is common on cruise ships because it is easily spread among the close quarters where people stay. He said that passengers need to make sure that they properly wash their hands.