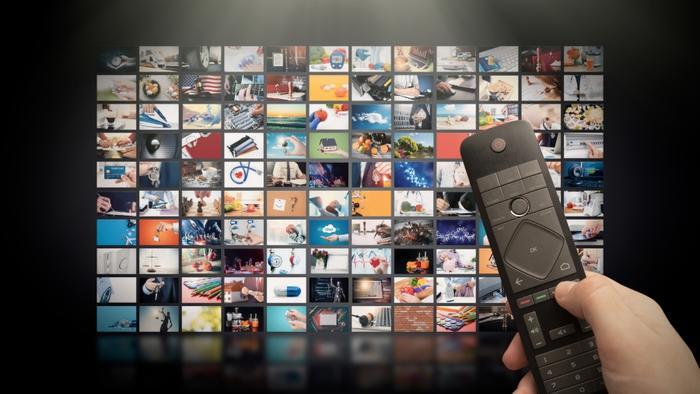 Does cutting the cable cord still make sense? The verdict on that is a while in coming, but the provider market is getting very crowded.
On Thursday, SubscriptionInsider reported that NBCUniversal will join streaming services like Netflix, Hulu, CBS All Access, and Disney+ starting in 2020, but it will give the direct-to-consumer model its own spin.
Specifically, NBC's ad-supported service will be free to consumers who pay for live TV. As far as what constitutes "live TV," a regular cable TV subscription such as Spectrum or Comcast should do the trick. So will a satellite service like DirecTV (owned by AT&T).
However, for those who are all-out cord-cutters, NBC's streaming service will run about $10 a month, but -- and there's always a but, isn't there? -- those subscribers will not have access to television shows that play at a pre-scheduled time ("live linear" channels) or same-season shows.
That $10 price tag could change at any time. According to CNBC, Comcast's original plan was to price the NBCUniversal streaming service for about $12 a month. Then, Disney -- a new player in the streaming game -- priced its new service at $6.99 per month. So, it was either proceed or recede for Comcast, and it decided to lower the price.
To add more drama to this can of worms, Disney took control of Hulu from Comcast this week, which put NBCUniversal in a position of having to up its rate on Hulu, decide whether it wants to still have some of its content on Hulu, and what price it'll charge if it chooses that option. NBC has three years to make that decision.
If Hulu seems to be at the heart of a lot of these deals, it is. Earlier this year, Spotify offered Hulu as a free add-on to new premium subscribers and students.
This dance is far from over
As you can see, this whole cut-the-cord dance is a) far from something the consumer knows what they're getting from whom; and b) very complicated.
In addition to Hulu, NBCUniversal, Disney, and Comcast, there's an entire army of other services wanting consumers' love: Roku, Amazon's Prime Video, Netflix, YouTube TV, PhiloTV, PlutoTV, FuboTV, PlayStation Vue, and Apple. The Apple TV app was rolled out to 100+ countries earlier this week via an app that works on Phone, iPad, Apple TV, and select Samsung smart TVs. An AppleTV+ app offering original shows and movies will debut this fall.
Puzzled?
The complication is deciding which streams/channels you really want. One can easily tap into upgrades like HBO, Starz, et al on many of the services, but things get knotty after that.
If you want to subscribe to, say, a service that has your primetime favorites as well as a specific sports channel, you might find yourself subscribing to multiple services. At that point, cobbling all your preferences together could cost you more than you're paying from a single cable or satellite provider.
"In trying to simplify streaming video sign-ups, these … services have created new complications," writes Jared Newman, TechHive's Cord-Cutter Confidential blogger.
Not only do they all make blanket promises like "anywhere," "anytime," "unlimited access," "exclusives," and "something for everyone," but Newman points out that there's also an infinite parade of long-tail stuff like NickHits and Secret Golf that the consumer automatically gets as part of their subscription.
"Each service has a different set of features, along with different restrictions on which devices you can use. They can also be more expensive than individual apps that offer annual subscriptions. And because the biggest streaming services don't support these Channels marketplaces at all, you still have to deal with multiple apps and billing systems in the end."
Newman says that if the TV networks are going to befuddle the consumer, then the consumer might want to play the "free trial" game in return.
"With all these new subscription marketplaces comes the ability to burn up more free trials," Newman said. "Just sign up for a trial to HBO via Amazon Channels, cancel immediately, and enjoy your free week of binge-watching 'Barry.' Rinse and repeat with Apple TV Channels and Roku Premium Subscriptions, and then move on down the line to other services like Showtime and Starz."