---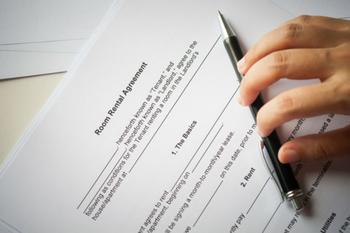 People who rent their homes seem to have a lot of headwinds these days.
First, rents have gotten expensive. In the wake of the financial crisis, fewer people who wanted to buy a home could qualify for a mortgage. The competition for rental property sent rents sky high in many markets.
There also is apparently some hazard in dealing with landlords. Maryland Attorney General Brian Frosh has filed charges against an apartment company in his state, Willey Rental, and its owners.
Frosh's complaint says the company advertised residential properties in the Salisbury, Md., market and charged tenants upfront rent and security deposits, then failed to actually provide the tenants access to the property.
Worse still, Frosh charges the company refused to provide refunds.
Stressful enough
"Moving to a new home can be stressful enough, but discovering you don't have a home after you have paid your deposit and given up your old lease can be disruptive and overwhelming," Frosh said in a statement.
"Consumers who paid a security deposit and prepaid rent should get possession of the property or a full refund. . . We will take all necessary action to protect consumers who pay deposits in reliance on a landlord's promise but are given nothing."
Rental scams
Consumers looking for a home or apartment to rent have also been victimized in recent years by scammers. As the competition for rental property intensified, criminals took advantage of consumers' eagerness to rent a place before someone else beat them to it.
In one of the most common schemes, a scammer would break into a vacant apartment and list it for rent. He or she would then make appointments to show it to multiple prospects, in many cases signing leases and collecting deposits from more than one.
When the consumers who believed they had rented an apartment were ready to move in, they found the apartment locked, or someone else occupying it.
Signs of a scam
According to the Federal Trade Commission (FTC), some signs of a rental scam may be: 
"Bargain" rents that are well below the market value; 
An out of town landlord who asks you to wire the rental deposit;
A request for money before you have even inspected the property.
If all this has soured you on the idea of renting, you might take heart from a recent opinion from Investopedia that, in most cases, renting is much better financially buying a home.
It says owning a home reduces your mobility, ties up your money, and isn't a very good investment. Just be sure to do proper research before financially committing to a location.
---