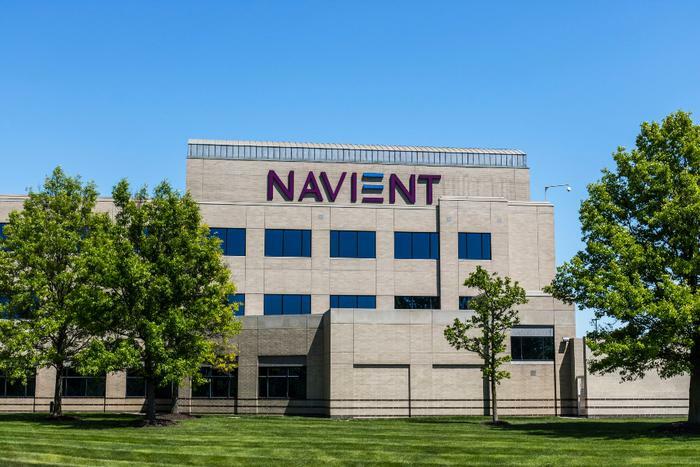 Navient – one of the largest student loan lenders in the U.S. – has come to an agreement with 39 state attorneys general over allegations that it wrongly led borrowers into taking on predatory and high-cost loans. 
Under the terms of the agreement, Navient will cancel the remaining balance on an estimated $1.7 billion in student loan balances owed by more than 65,000 borrowers nationwide – predominantly at for-profit schools such as the Art Institute, Corinthian, and ITT Technical Institute. Another $95 million in restitution payments will be made to approximately 350,000 federal student loan borrowers who Navient placed in specific types of long-term forbearances.
What borrowers will receive out of the settlement
The settlement will shake out differently for borrowers depending on where they live. In Pennsylvania, 13,000 borrowers will receive $3.5 million in restitution payments and another 2,467 will receive $67 million in debt cancellation. In Connecticut, 1,339 borrowers will receive $19 million in direct private loan debt relief and another 4,875 borrowers will receive nearly $1.3 million in restitution. 
"This is a massive victory for borrowers, but there is still much work ahead to address the crushing financial burden of student loan debt," said Connecticut Attorney General Tong. "Connecticut families owe billions of dollars in student loans, an insurmountable barrier for many looking to own their own home, start a family, or grow a business. I am committed to continuing to work alongside my fellow attorneys general, and with state and federal officials, to address this financial crisis and ensure affordable education access for all."
By all indications, students who took out loans with Navient don't need to lift a finger to get their portion of the settlement; borrowers should be notified of their loan cancellation directly from Navient by July 2022. Federal loan borrowers will reportedly be notified by a settlement administrator in the form of a postcard later this spring. 
The Department of Education suggests that anyone who has a federal student loan should update their contact information at studentaid.gov. Navient is offering a list of FAQs for borrowers who want more information.
Widespread dissatisfaction
Navient has received one-star reviews on over 70% of reviews submitted about the company at ConsumerAffairs in the last year. That figure underscores the dissatisfaction student loan borrowers have with the lender.
Linda, of Marlton, N.J., left a review about the company in November 2021. She said that after making on-time payments for more than 16 years via an automatic withdrawal from her bank, things curiously started to spiral out of control. 
"Shortly after that I received notification that my payment schedule for my loan had changed which reduced my payment but extended my loan by several years. I did not request this and did not want this. I re-enrolled in autoPay but am being charged a higher interest rate," she wrote. 
"I have called several times and spoken to several people, always getting the runaround. I have requested to speak to a supervisor but have not been able to. I think this company is very shady."
You can read more reviews about Navient by visiting the company's page at ConsumerAffairs here.