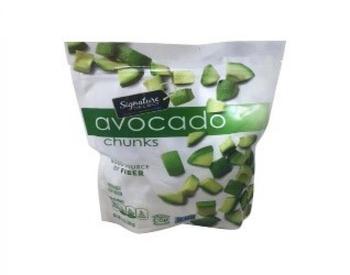 Nature's Touch Frozen Foods (West) is recalling Signature Select Avocado Chunks.
The product may be contaminated with Listeria monocytogenes.
There are no reported illnesses to date.
The following item is being recalled:
Brand: Signature Select
Product: Avocado Chunks (Frozen)
Size: 12 oz.
UPC: 2113009412 (UPC found on the back of the panel.)
Codes: Best Before OCT 11 20
The recalled product was sold in Alaska, Arizona, California, Colorado, Hawaii, Idaho, Nebraska, Nevada, New Mexico, Oregon, South Dakota, Washington, Wyoming, Texas and Utah at the following stores:
Albertsons
Safeway
Safeway Community Markets
Carrs-Safeway
Eagle
Lucky
Pak N Save
Pavilions
Vons
What to do
Customers who purchased the recalled product should discard or return it to the place of purchase for a full refund.
Consumers with questions may contact the company at (877) 850-2664 Monday through Friday from 9:00 am to 5:00 pm (EST) or by email at: info@naturestouch.ca.